We had an idea for this year's Halloween. Witchfire is a dark fantasy game, and dark fantasy is a subgenre of horror. Because it's basically fantasy plus horror. But what if, just for the fun of it, we showed the game through the lens of other subgenres?
We asked around if any Polish artists would be interested in such a project, and some answered the call. We gave them gameplay videos, concept art, renders of the main character in his signature iron mask…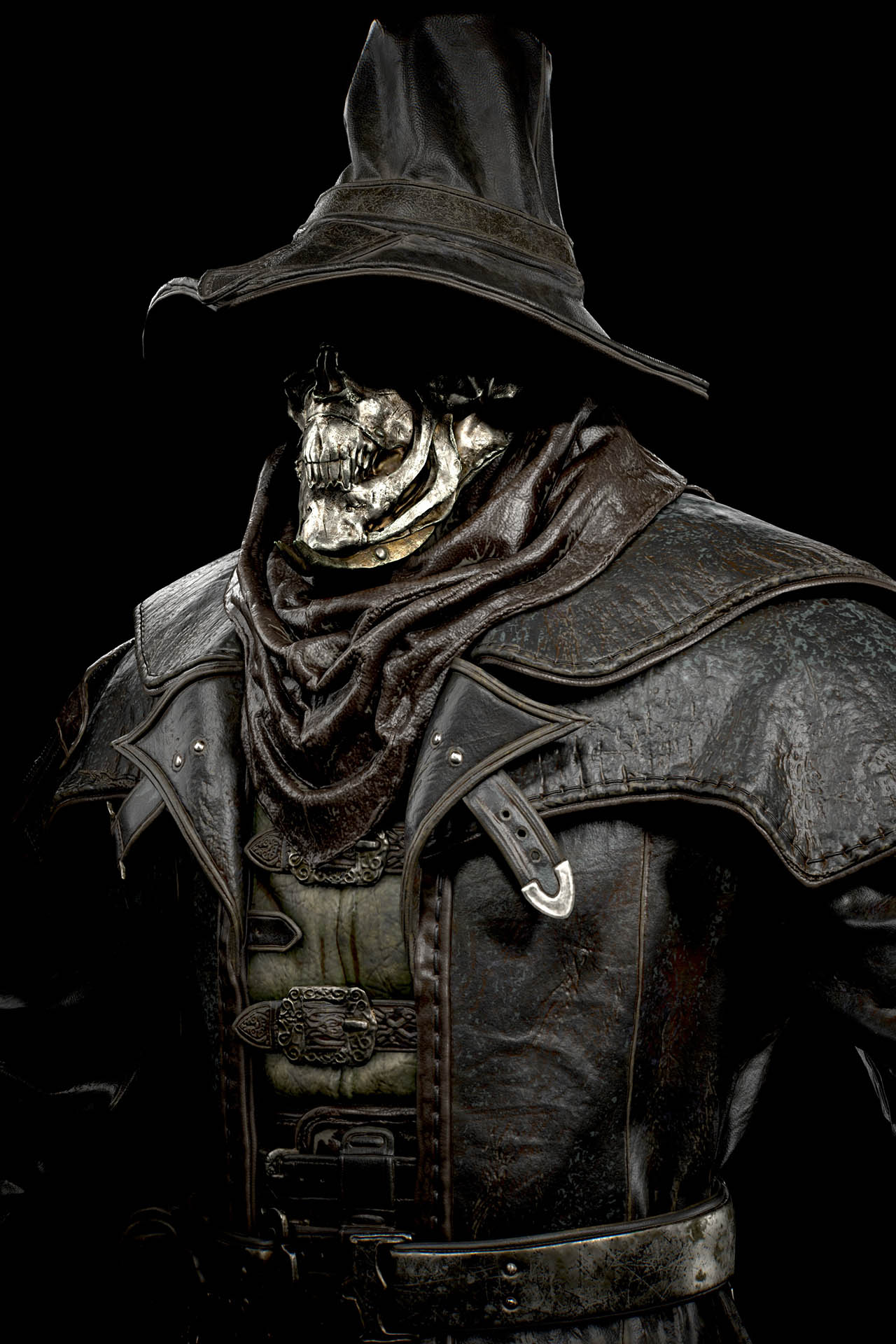 …and even wrote a super-short lore bible. Then we asked them to choose one of the following subgenres for their Witchfire piece:
body horror
cosmic/Lovecraftian/weird fiction horror
dark fantasy
supernatural/demonic horror
gothic fiction / ghost stories / quiet horror
occult detective
penny dreadful/pulp horror
splatterpunk/extreme/gore horror
witchcraft/pagan/occult horror
zombie horror
We figured we'd have a problem if everyone wanted to do, say, pulp horror, but to our delight every artist chose something different. Ten subgenres and only six artists, so not every subgenre got represented in the project, but still, great variety was achieved.
Time to show off what we got and tweeted out this last week…
But before we get to it: you can download the entire artpack with all images in 4K source quality here. Some are both in vertical and horizontal format, but when one is missing you can always cut it out of the original for all your wallpaper or poster needs.
---
On the first day of what we tagged as #WitchfireHalloweenWeek, we presented the artwork of Grzegorz Przybyś. In various ways, from concept art to promo art, he worked on games like Dead Island, Call of Juarez, Hard West, or Phantom Doctrine. His fantastic ArtStation page is here.
Grzegorz went for the body horror. We thing that is fairly clear, considering the amalgam of mythical pagan creatures, undead musketeers and …horses. Indeed, there's a lot of sick fun to be found when you zoom in on the details.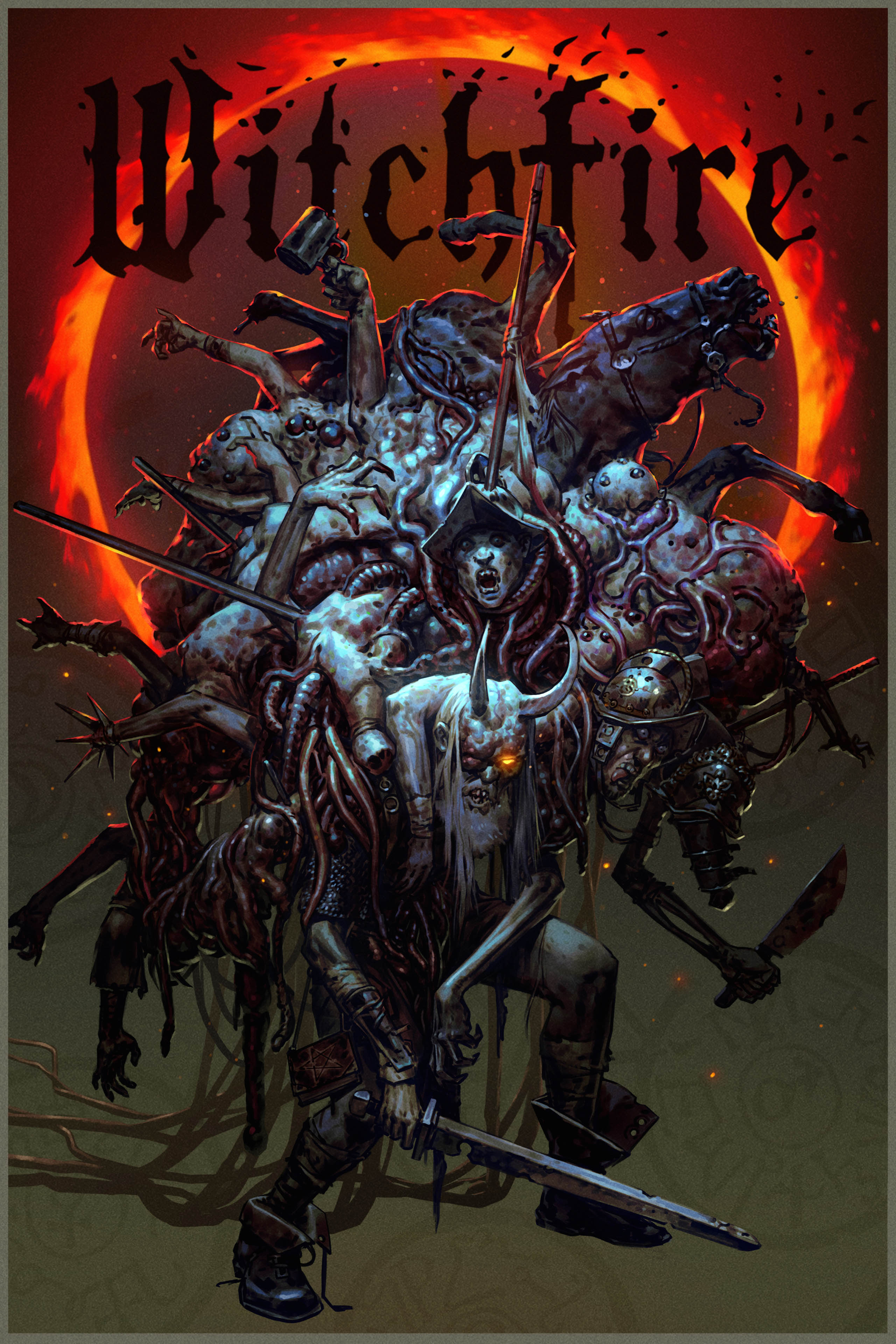 ---
The second day belonged to Mat Heldwein. Mat, a man of concept art and comic books (check out his ArtStation, Instagram) chose pulp horror and painted something resembling the pulp covers of the post-WW2 comics. We love the composition and the fact the hero is not that different to the monsters he's fighting.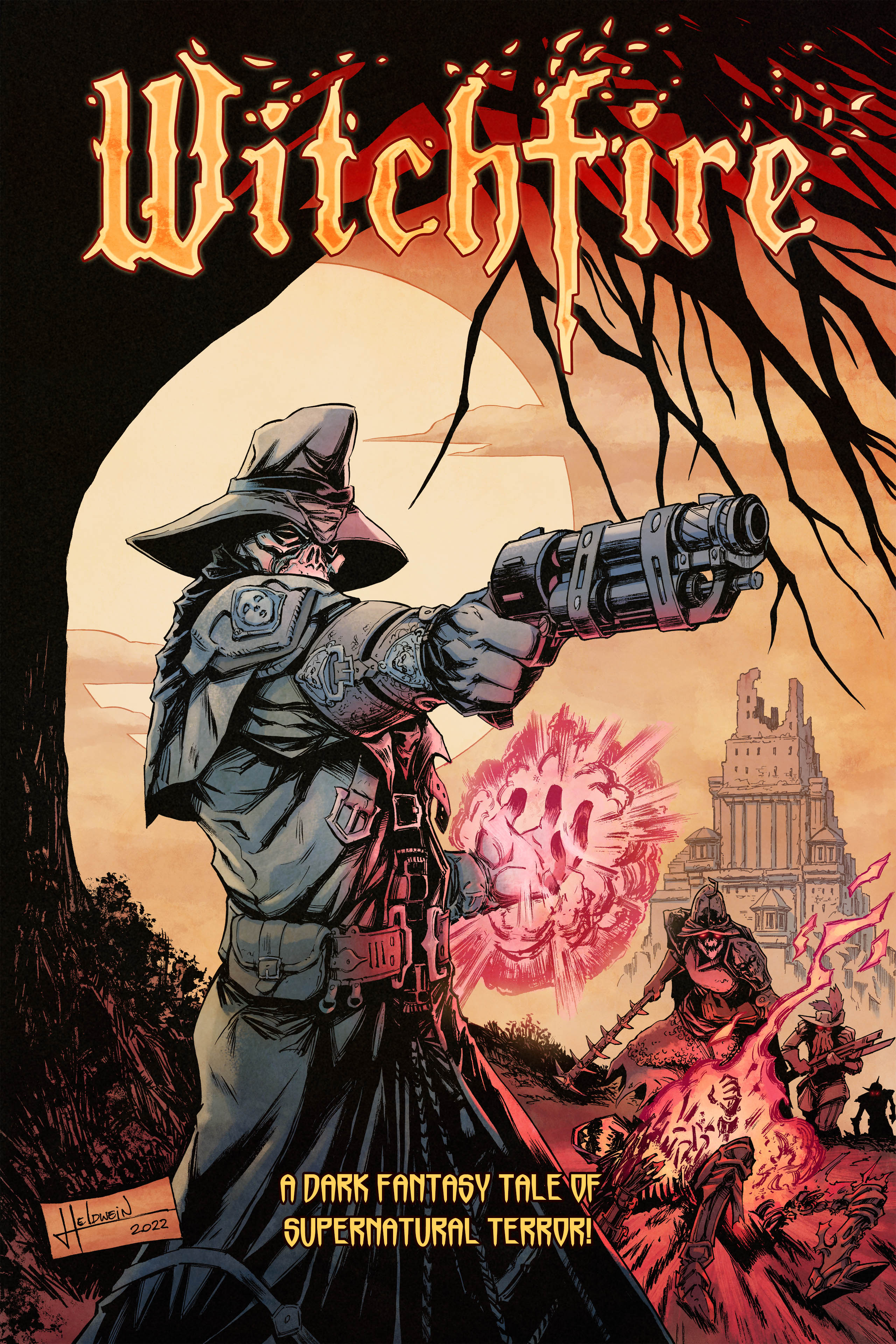 ---
Then, on the third day, Karol Duma took over with his choice of supernatural/demonic horror. Karol helped bring some of the best HOPA games to life (his ArtStation with some older work is here) but this is something way more sinister… There is some amazing detail to be discovered if you take your time to analyze this wonderful piece.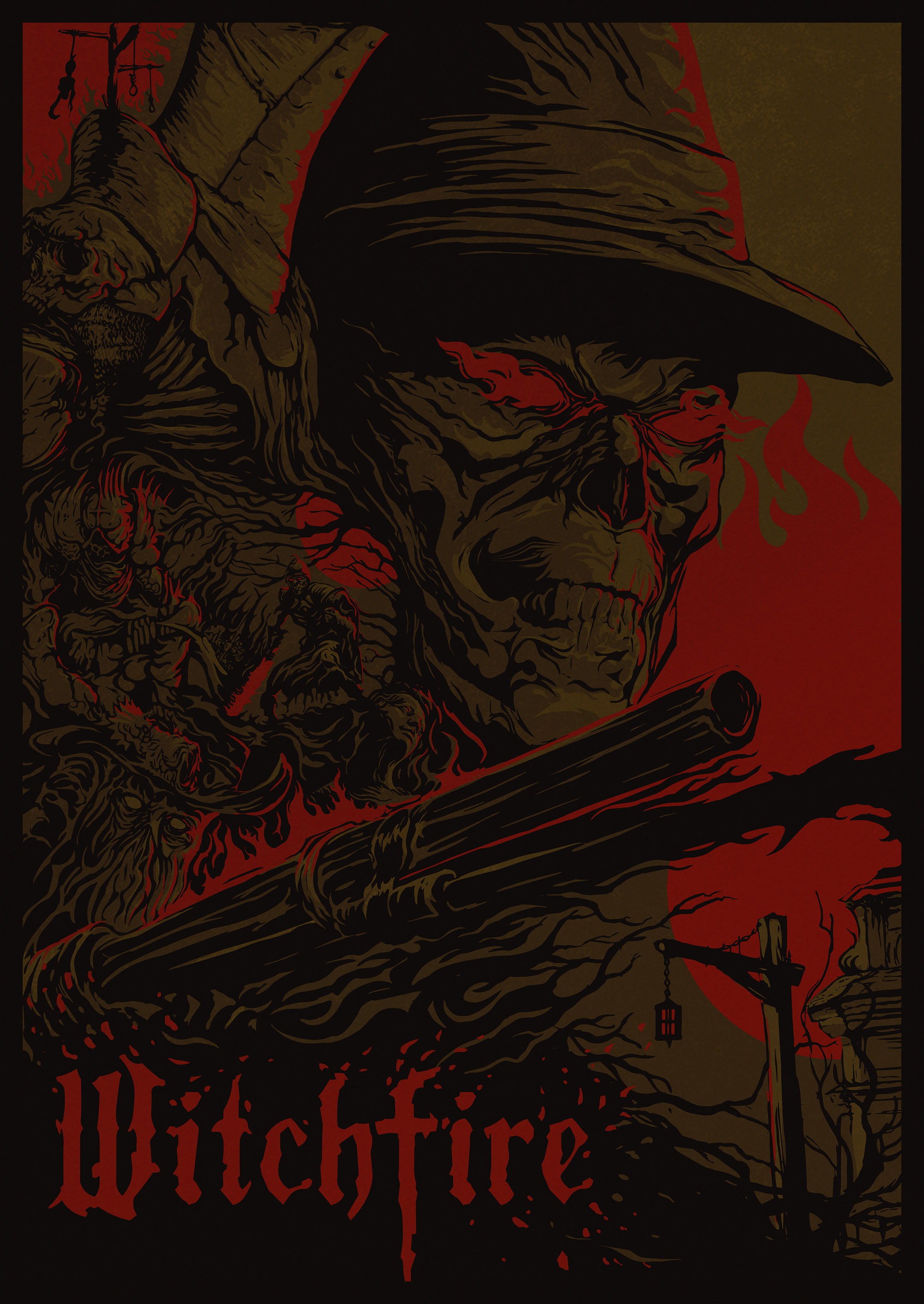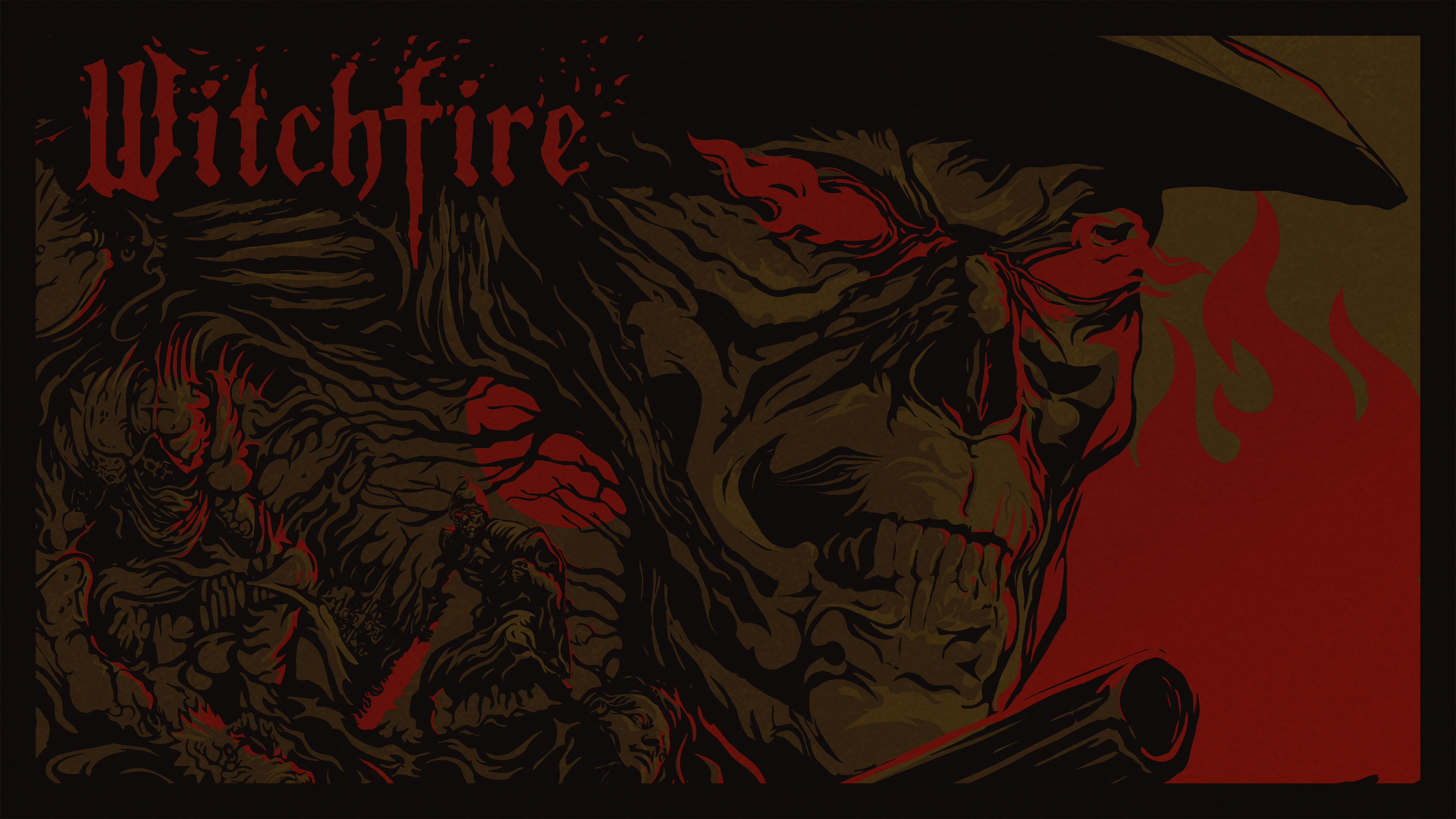 ---
Day four: Paweł Niziołek, an artist who, among other things, does some sweet, imaginative posters. His choice: weird fiction with a dash of cosmic horror. Not really a spoiler if we mention the skull symbolism …is it? We also liked the mystery and craziness of this cursed land the hero experiences.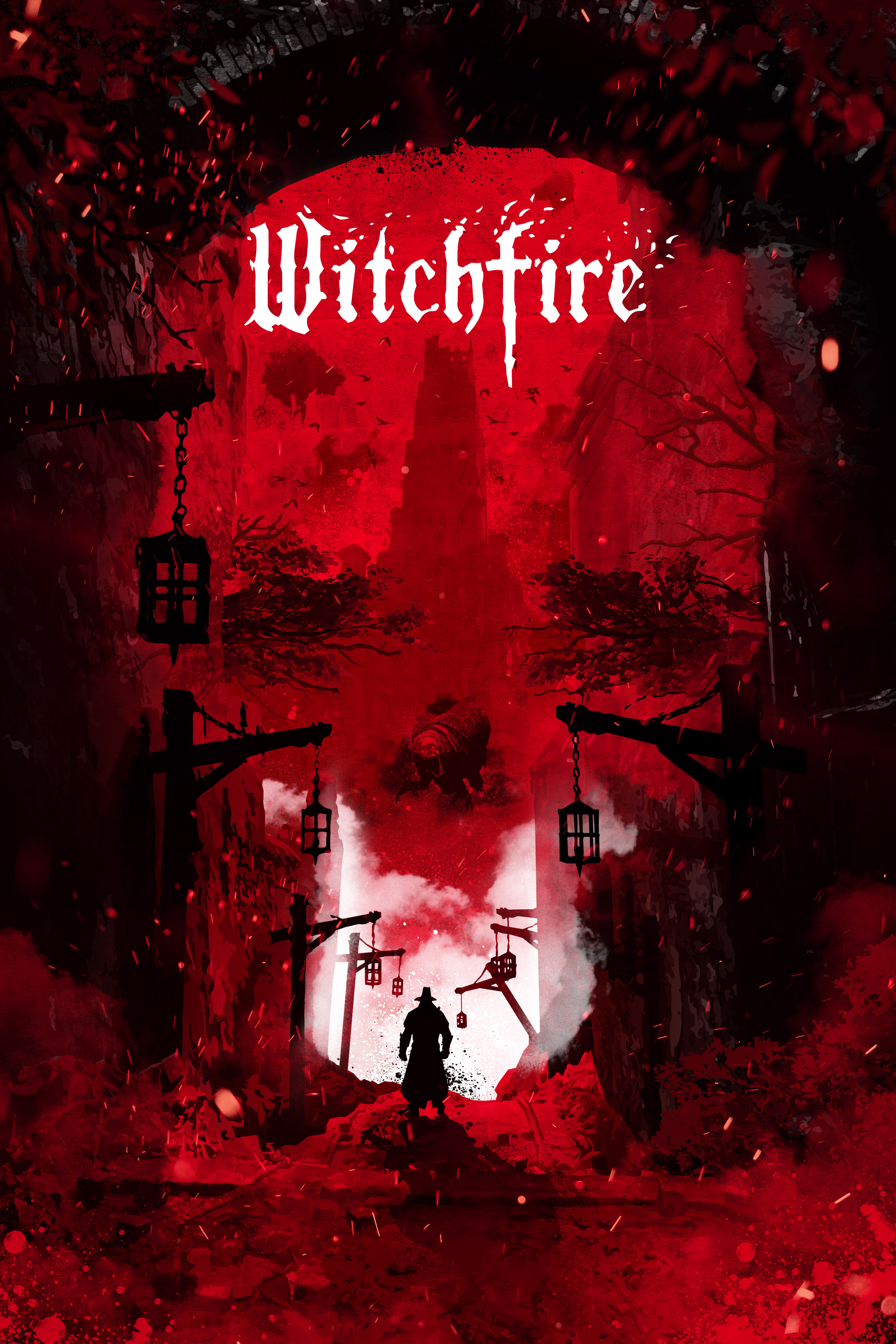 ---
On the fifth day… An amazing art piece by Aleksandra Skiba who, among other studios, worked for Techland and CD Projekt. Her ArtStation is full of characters with personality, just as her Witchfire art. It's a mix of subgenres – we have demonic horror, we have zombie horror, and we have our dark fantasy – and an incredible display of the "demon" fighting demons theme. And that atmosphere – thick, hellish, apocalyptic even, and yet personal, oozing a man on a mission message – is chef's kiss.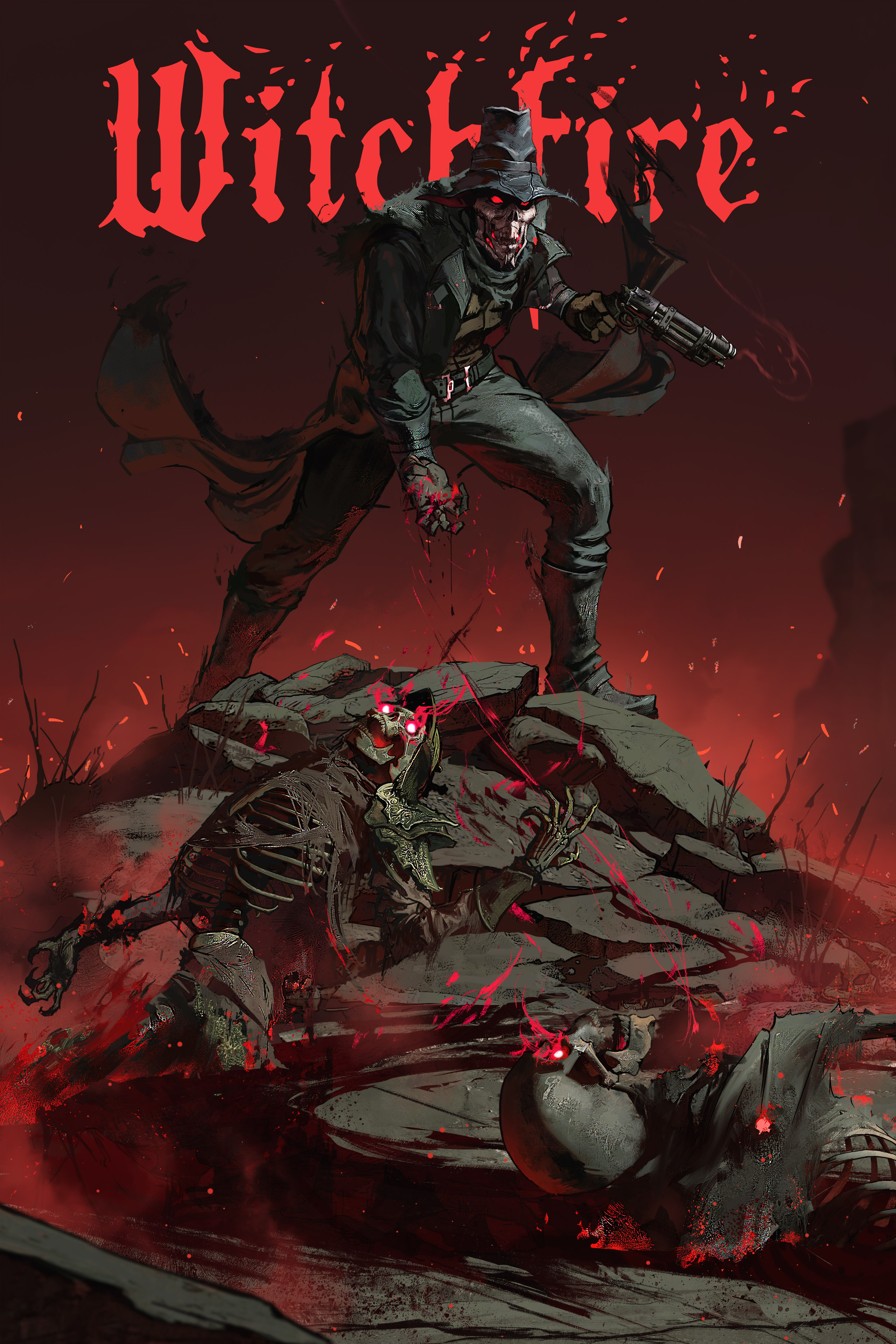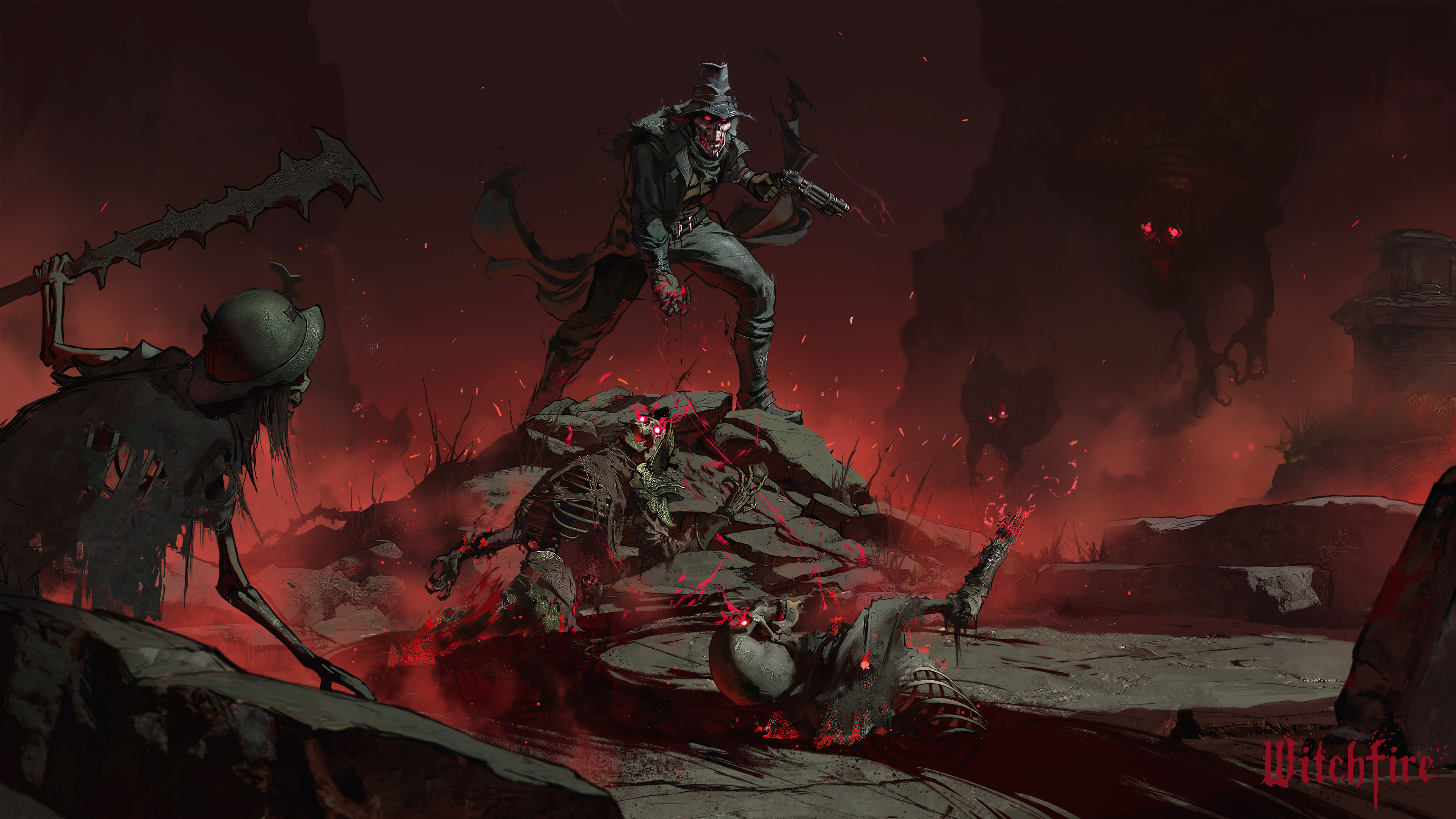 ---
The final, sixth day was a day of Szymon Urban, an artist specializing in environments (for games like Dead Island, Dying Light, and Cyberpunk 2077 — his ArtStation has some great extra pieces). He chose the gothic/quiet horror and the result just speaks for itself. And we absolutely love the fact the art shows a different side of the game, one that does not necessarily involve shooting the witchfire-born abominations.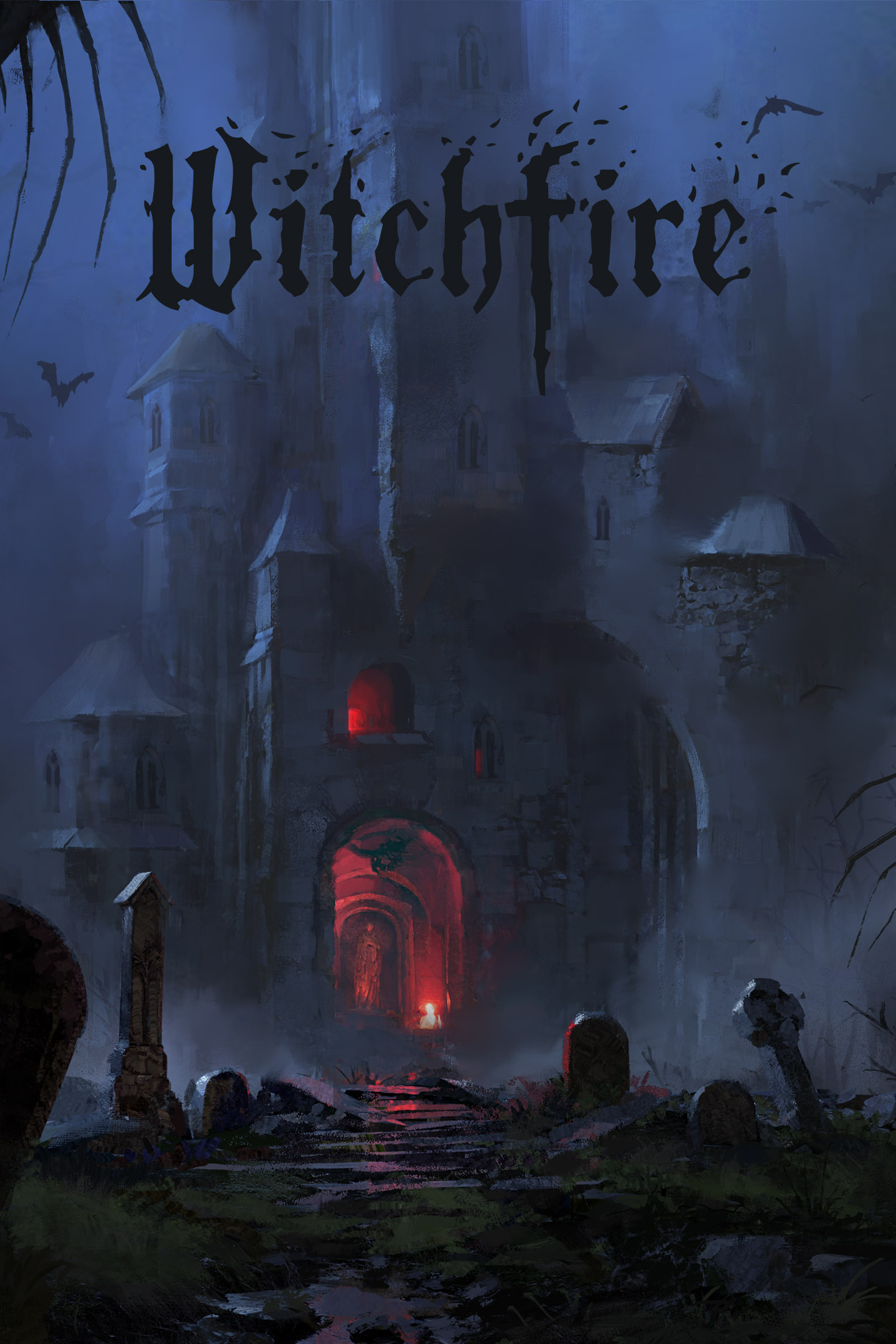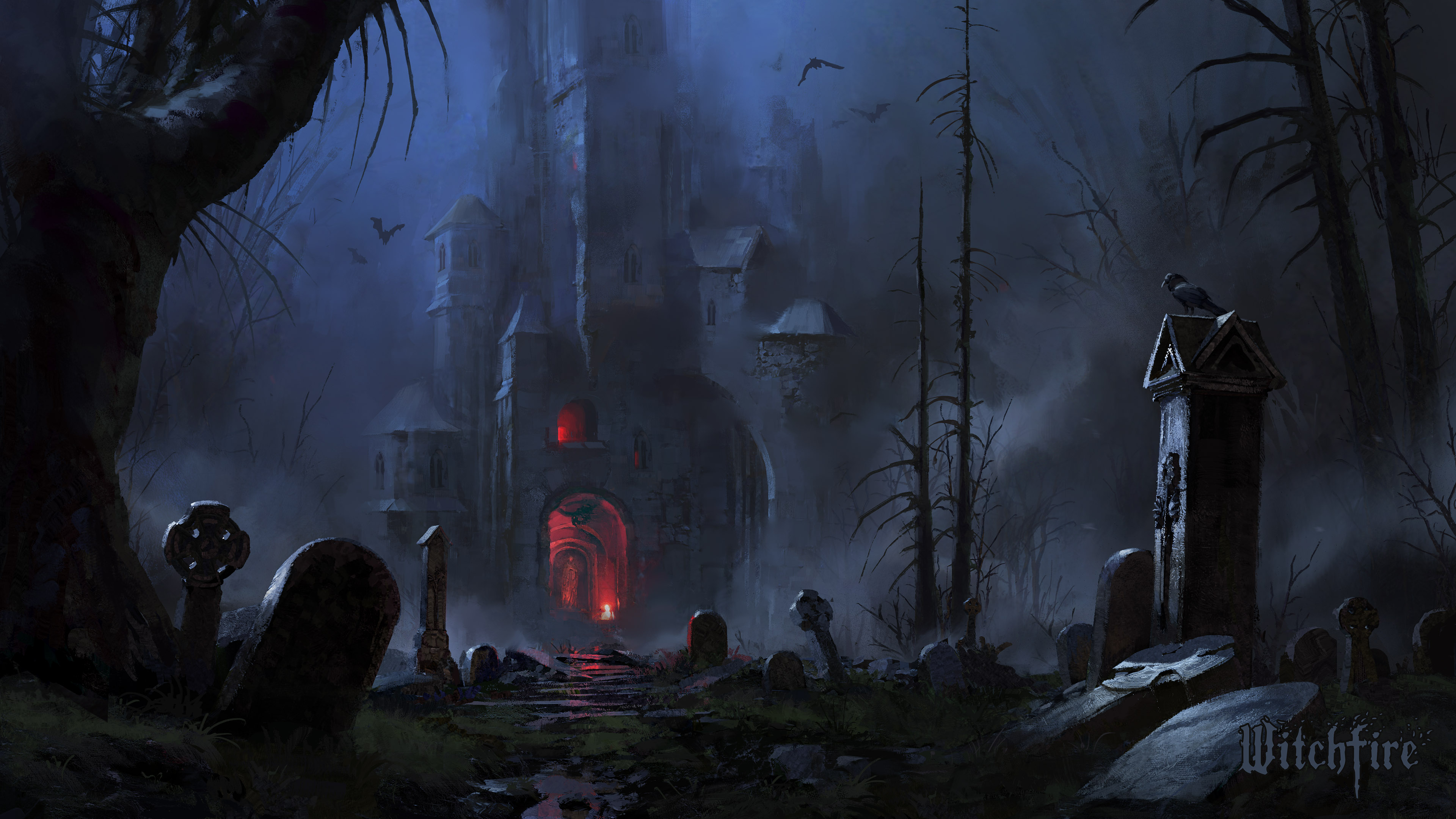 ---
We hope you enjoyed this fun Witchfire project, and, again, you can download all the art here.
Question of the Week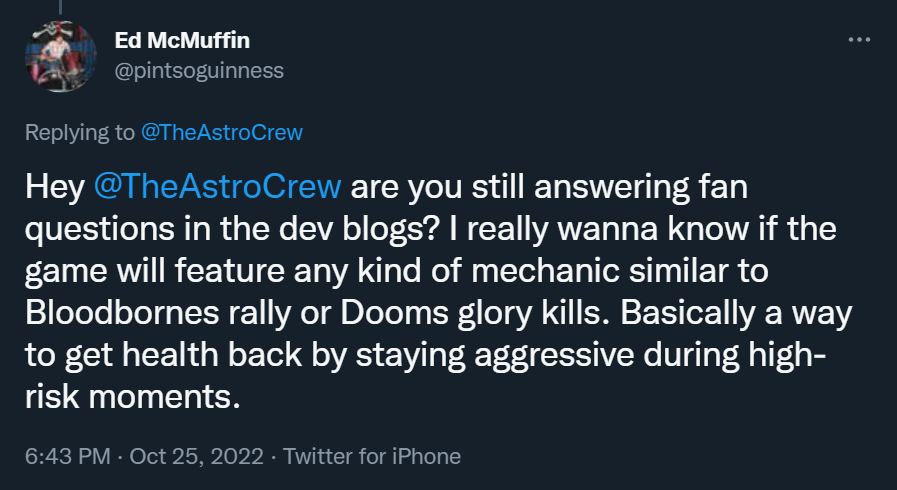 This is a very, very good question. With a confusing answer that is: no, but maybe.
Without going into details, we feel this worked in Bloodborne because of the relatively low frequency of it happening, and we feel it ruined the flow of Doom by happening way too often. And by "we" I mean just me, because other Astronauts actually love the new Doom (hi, Kacper!)
Anyway, so, in a shooter like ours we feel this would happen too often, too. We played with a few ideas, none worked. Mostly because we do not want every gameplay video of Witchfire to look the same. Meaning we want to offer a lot of freedom to the player, something for shotgun rushers but also for patient snipers as well. The downside is we cannot have a system that only really works with one style of play, like rally or glory kills do.
Having said that, rewarding the display of skill with some health benefits does sound good, so we continue to evaluate the idea. Health management is currently one of the most underdeveloped areas of the game — and yet the game already works and plays well — so there's a lot of room for experimentation.