Here's what on our screens today: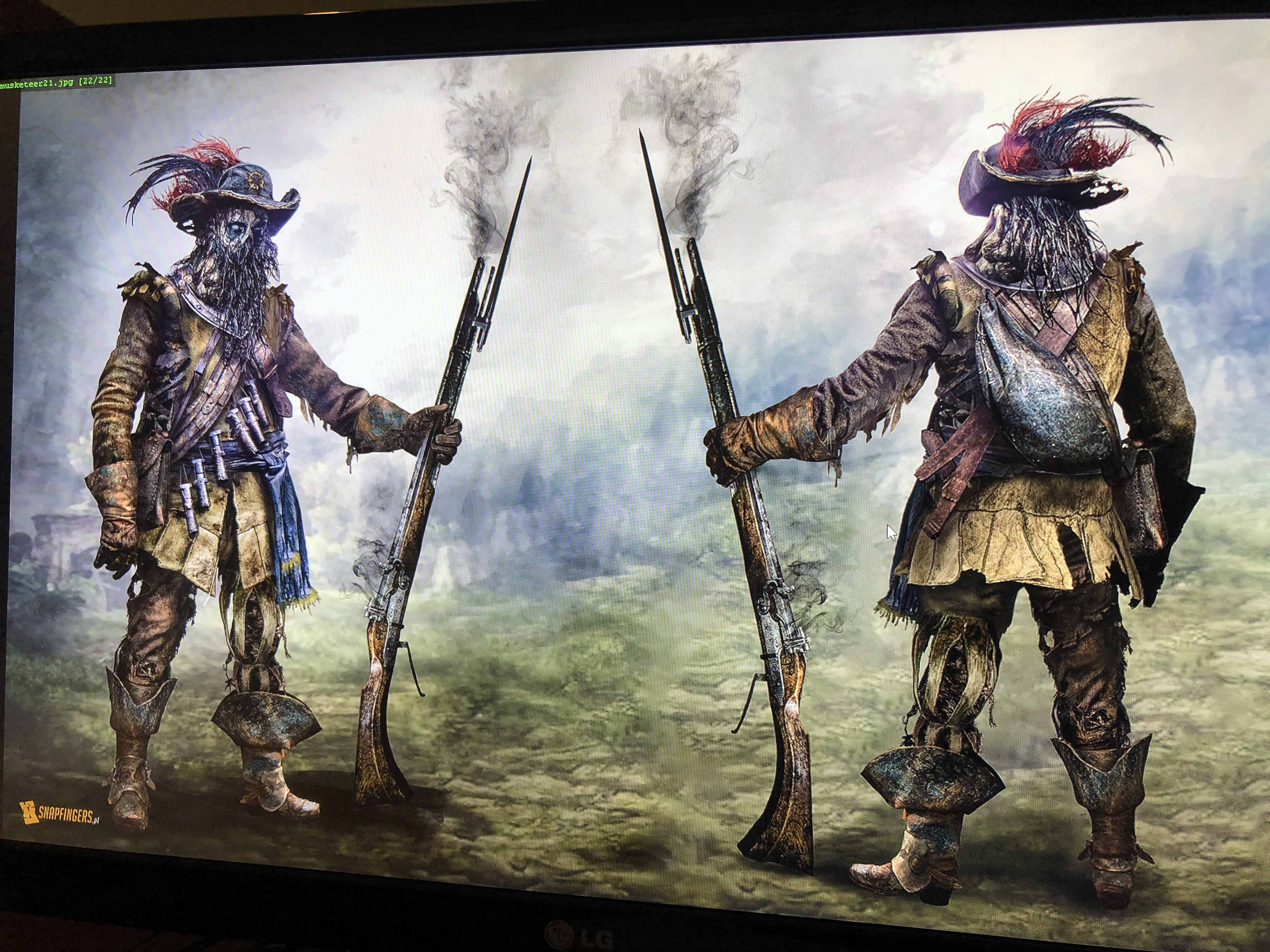 As always, my screen is email and playtests, but here's something I needed to look at today: the concept art for the musketeer. The reason I had to check it out was to…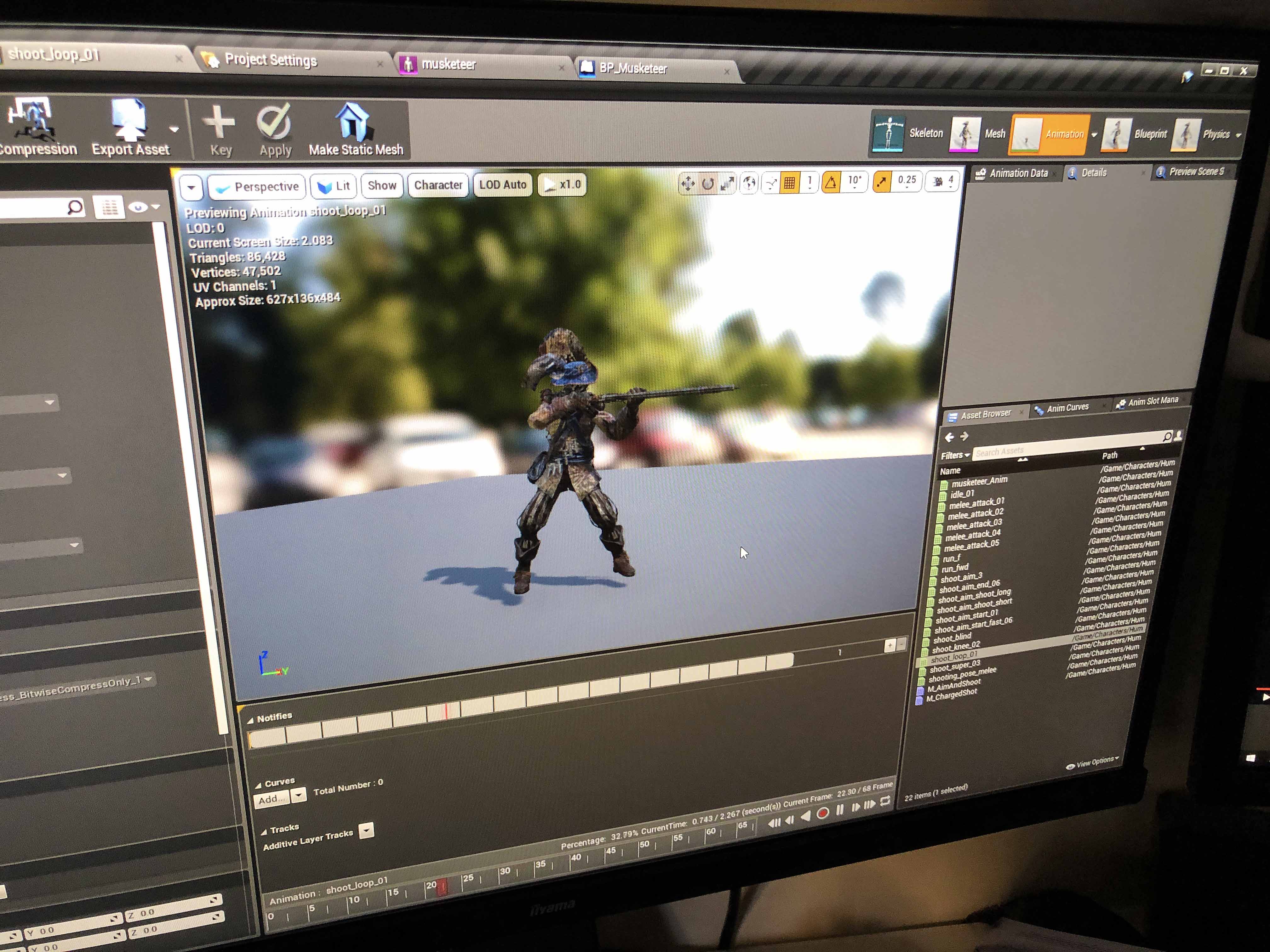 …compare it to the in-game model. Any character in any video game has three forms: the concept art, the model, and the model the way it looks in the game. Even if you think everything is 100% identical, it never is.
Kacper managed to put the enemy into the game in a day, just so we could get the feel for it. Some issues have become clear thanks to this, and the model will need a slight update. Nothing too big, luckily.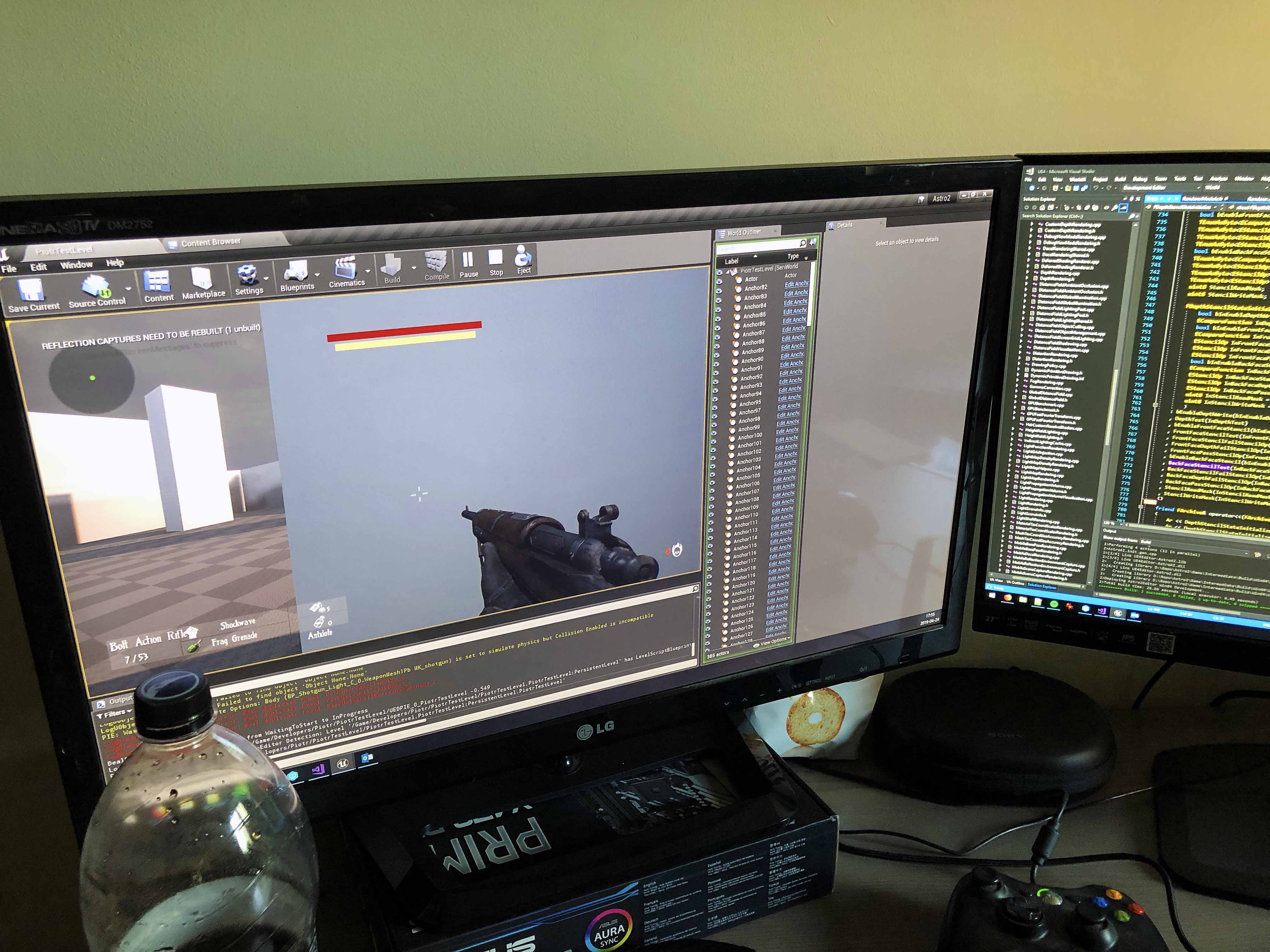 This does not look particularly spectacular, but Piotr is working on a pretty important thing right now: how to make sure the gun does not clip with walls and any other geometry when the player stands right next to them.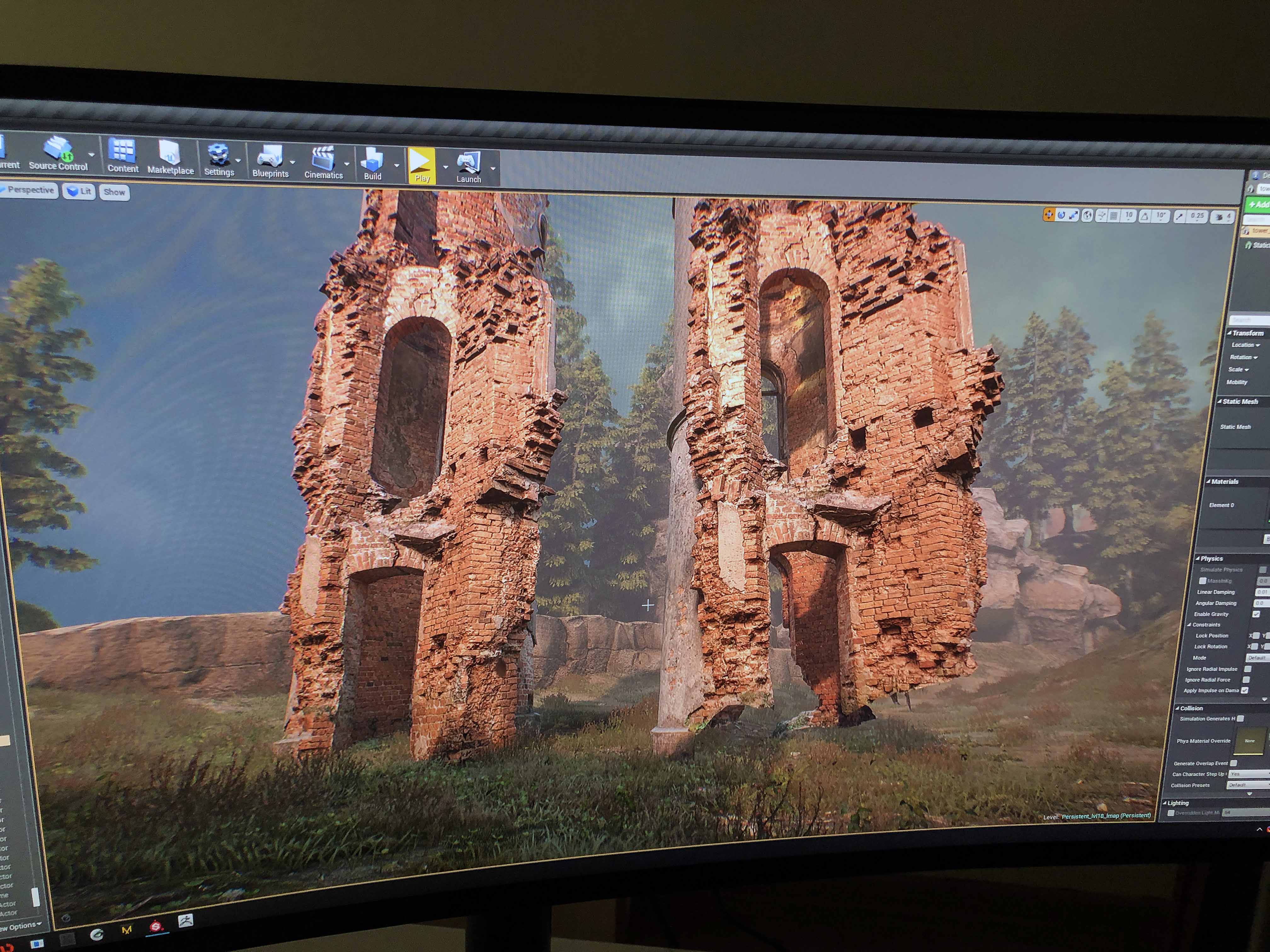 The struggles of photogrammetry. We found a nice ruined tower, but it was an a hill, so the photoscan misses parts of the bottom (right tower). Kamil is now manually restoring it (left tower).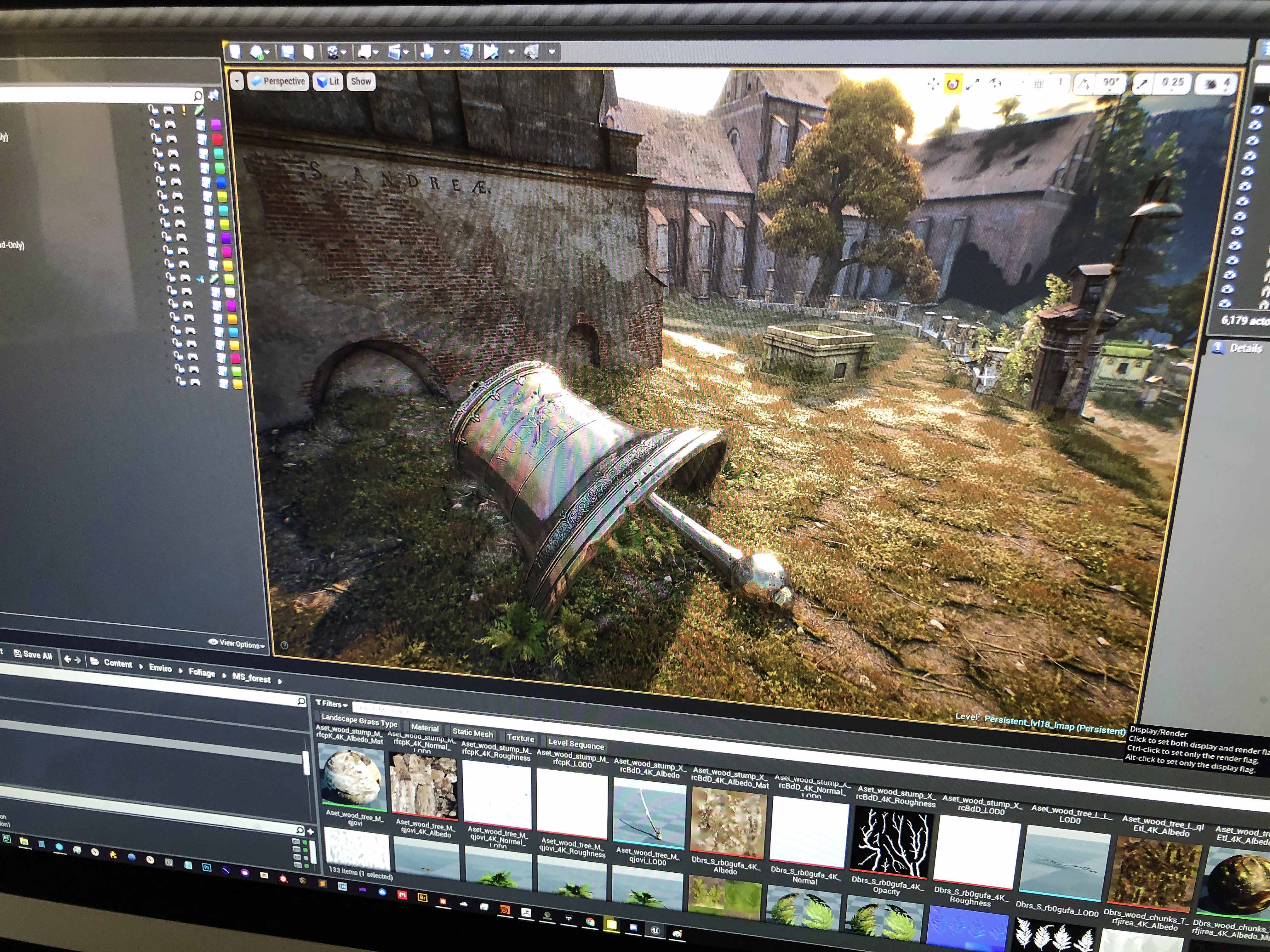 Adam is testing some new assets, and this bell will be a nice addition once we actually add some materials and properties to it.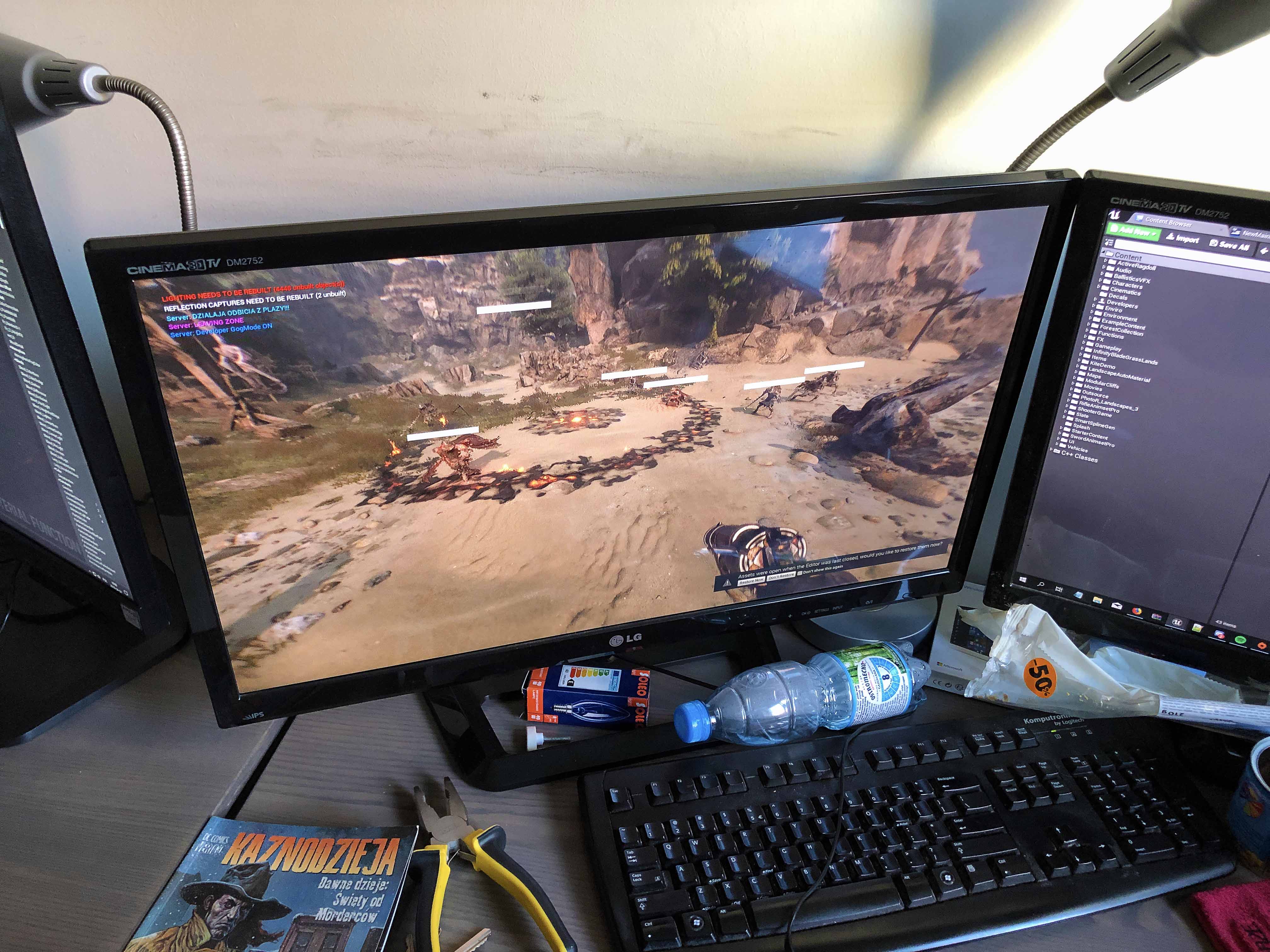 Karol is prototyping an in-game event. It's all we wanted it to be but we're still checking out various mutations of it to make sure we chose the right script.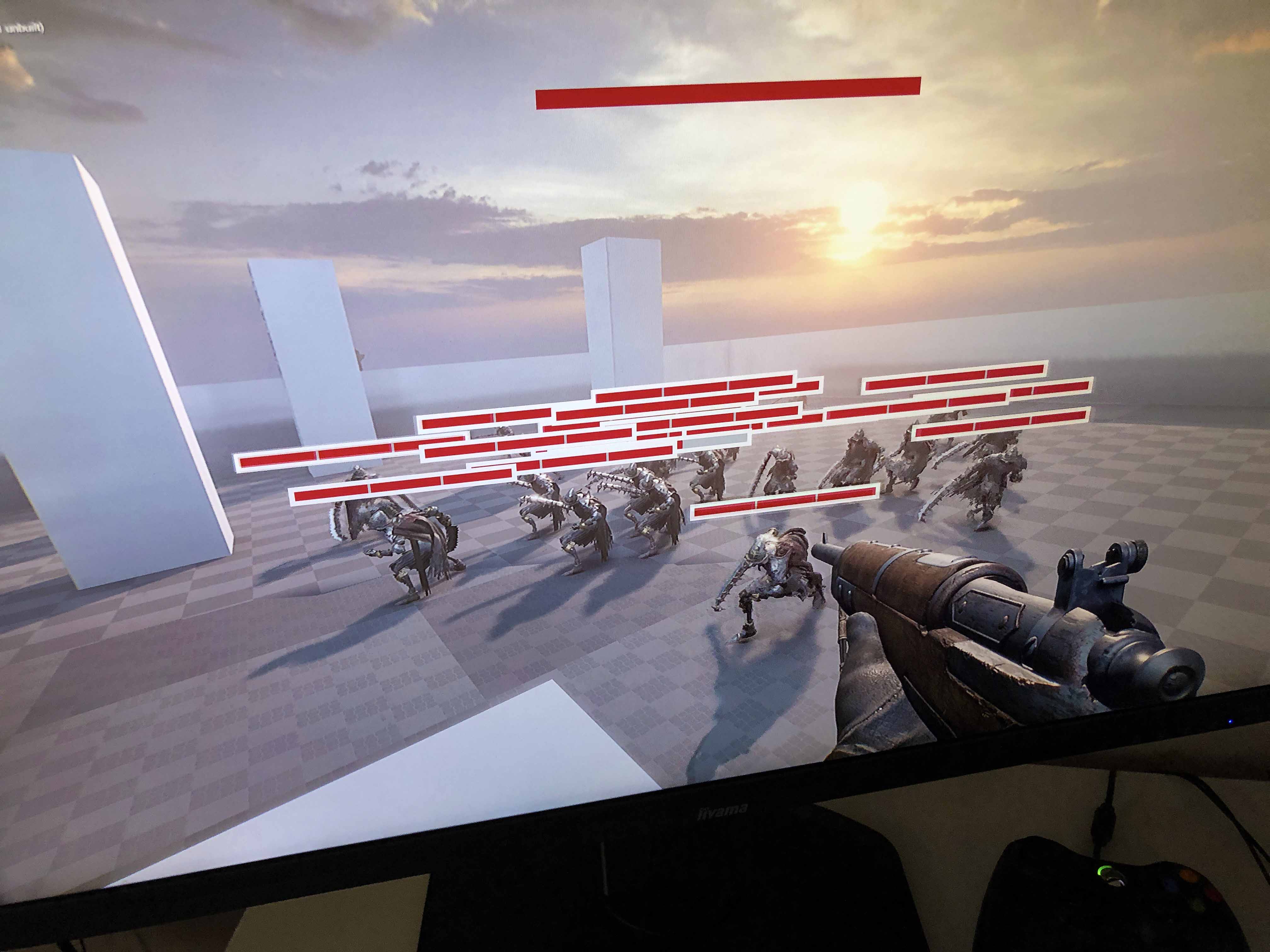 We heard you like health bars, so here are some health bars for you. And now your day is ruined.
Seriously though, what you see – a proud work of Paweł – is the first pass. Obviously the bars in the final game will look differently, and you'll never see this many.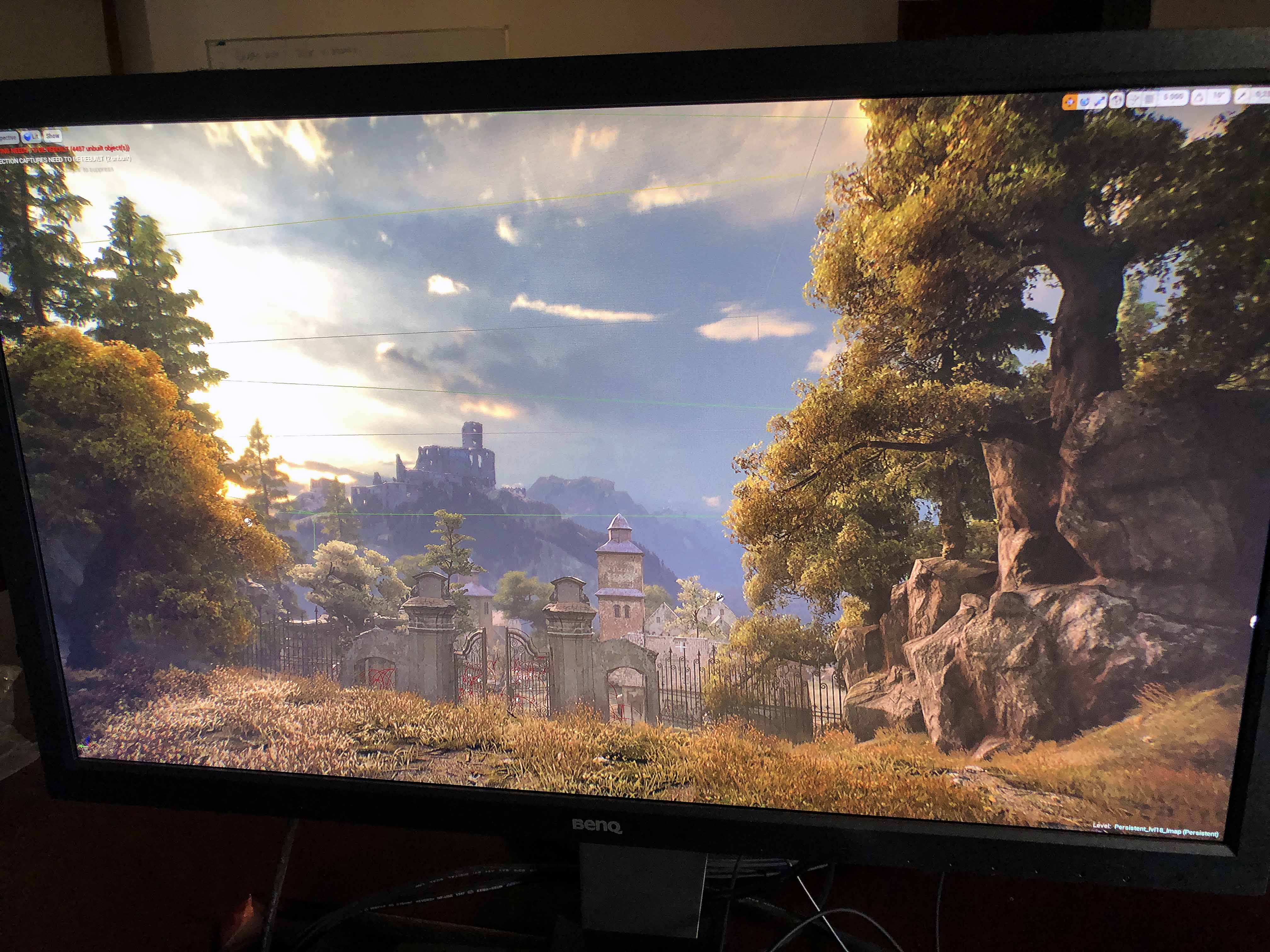 Usually we'll see a new special effect from Michał here, but he wanted to have a go at an area, so that's what he's working on right now.
Question of the Week
VR is the future, but we're not sure if it's 2022 or 2050.
In theory, how can one not be excited about VR? The immersion levels are through the roof.
But on the other hand, no one produces 3D TVs anymore. All people had to do was to wear some light glasses to see the movies in glorious 3D. And yet they didn't. 3D is basically dead for home use. Now imagine the same but with heavy helmets and a bunch of cables…
We don't have any VR plans at the moment but never say never. Who knows what the next generation of VR will be like?