Have you been wondering what we've been up to lately? Well, the new game we're working on is called Witchfire. It's a dark fantasy first person shooter…
…and that's kind of all we can say at the moment. But here's how it looks (we recommend watching it in 4K even if your screen is 1080p):
The game is still a long way from release and we are not announcing any other platforms than PC. The reason we're launching the teaser so early is simply to let everyone know that we're alive and kicking, and how radically different this new project of ours is compared to our previous game, The Vanishing of Ethan Carter.
We have revealed the game during this year's Game Awards, hoping for a certain reaction. Seems like our evil plan has worked:
So you made a narrative game and now you're making a shooter?
Our first game was The Vanishing of Ethan Carter, a narrative game for PC and PS4 which won BAFTA's Game Innovation award, and was nominated for GameSpot's Best Game of the Year and IGN's Best PC Game. To date, we have sold over 1 million copies of the game.
The obvious next step is to create another one like this, right?
But we really, really want to make a shooter.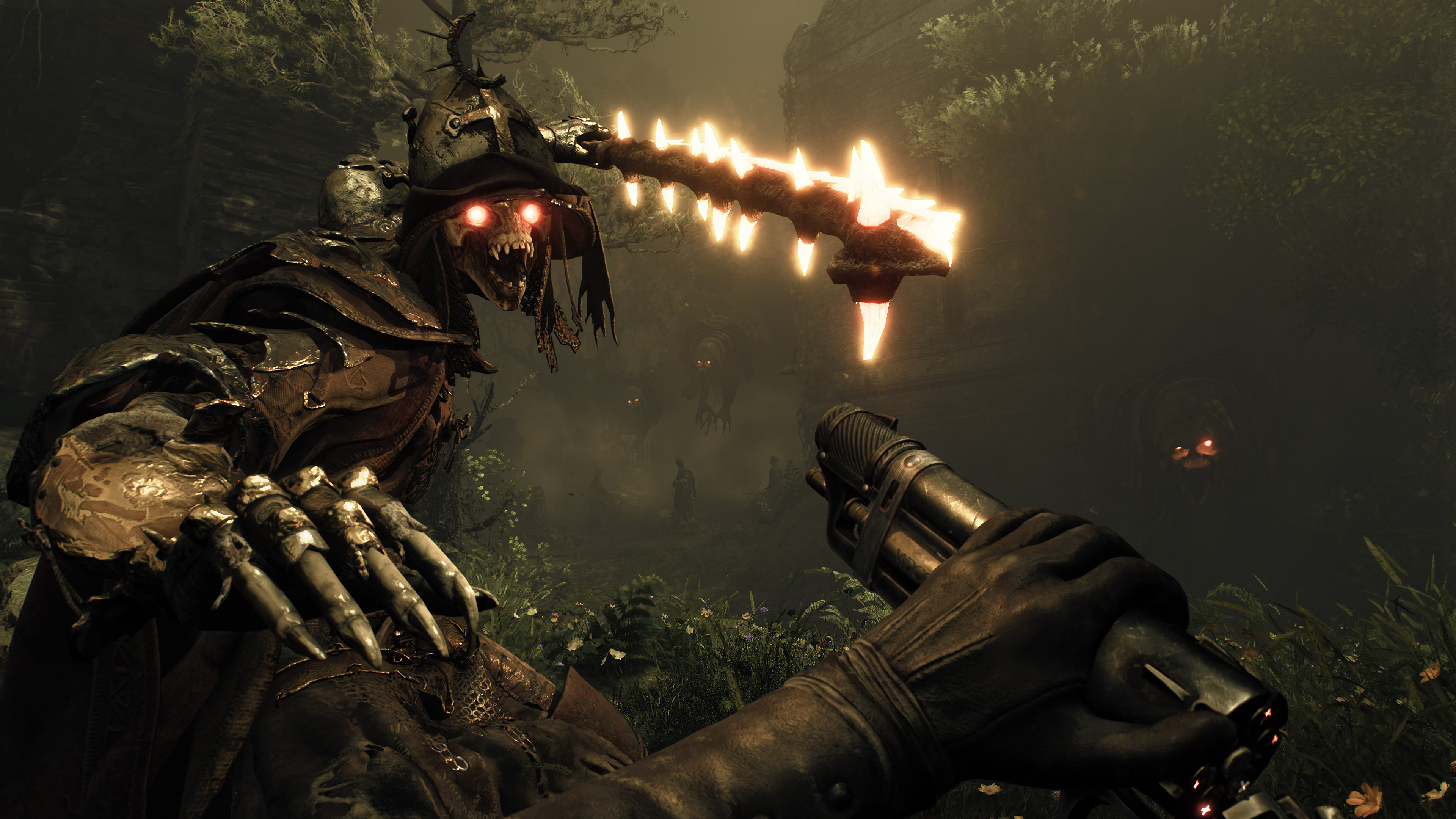 That change in direction isn't anything new for the core team. The three co-owners of The Astronauts were also the co-owners of People Can Fly, as well as the creative leads behind shooters like Painkiller and Bulletstorm.
We love adventure games, and we've made some in the past, even before People Can Fly or our The Vanishing of Ethan Carter. Mystery of the Statuette, Teenagent, The Prince and the Coward – all adventure games. As I have already mentioned, we've also made a few shooters, Painkiller and Bulletstorm. We have reached for other genres, too. Katharsis was a 2D arcade shooter, Reflux was an RTS, and Gorky 17 was a strategy RPG. There was also a big action adventure called Come Midnight that People Can Fly was making for THQ over ten years ago …but let's leave that story for another time.
One of the reasons we called the studio The Astronauts was to emphasize the journey to new places. After we made an innovative – we think – narrative game, now we want to make a shooter unlike anything we've done before. Can't wait to bring you along on the ride with us!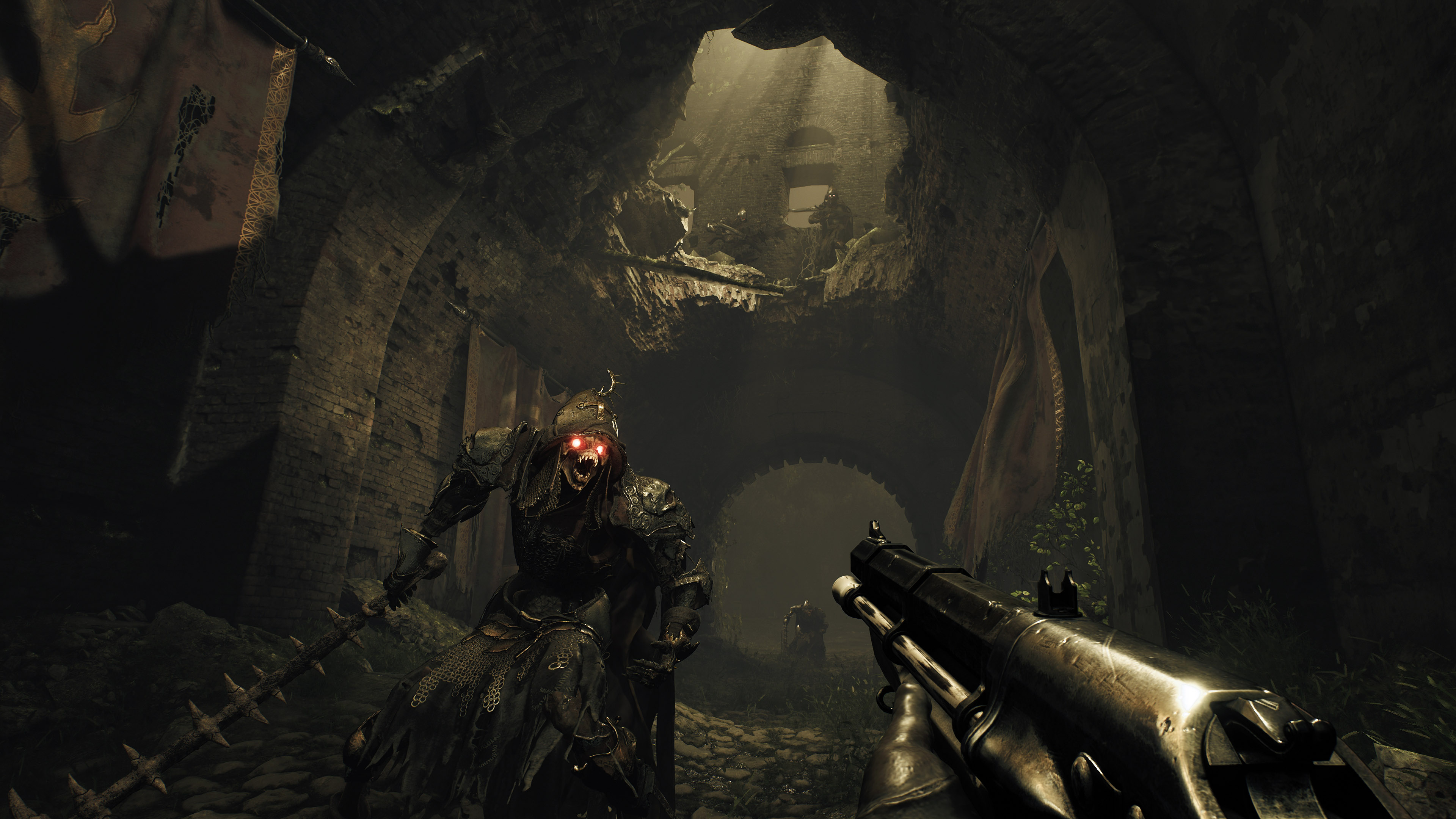 But… But I have questions!
Thank you!
But really, not much to add. The game is nowhere near complete, it's going to be a long time before it's ready. It's not like we're secretive for no reason. Simply, things change, and there's no point in announcing a feature that may be killed or a lore element that will morph into something barely recognizable.
As soon as we feel 100% confident about the features and the world, we'll resurface with much more info. 2018 is going to be a very busy year for us.
But what engine and tech does the game use?
It's Unreal Engine 4.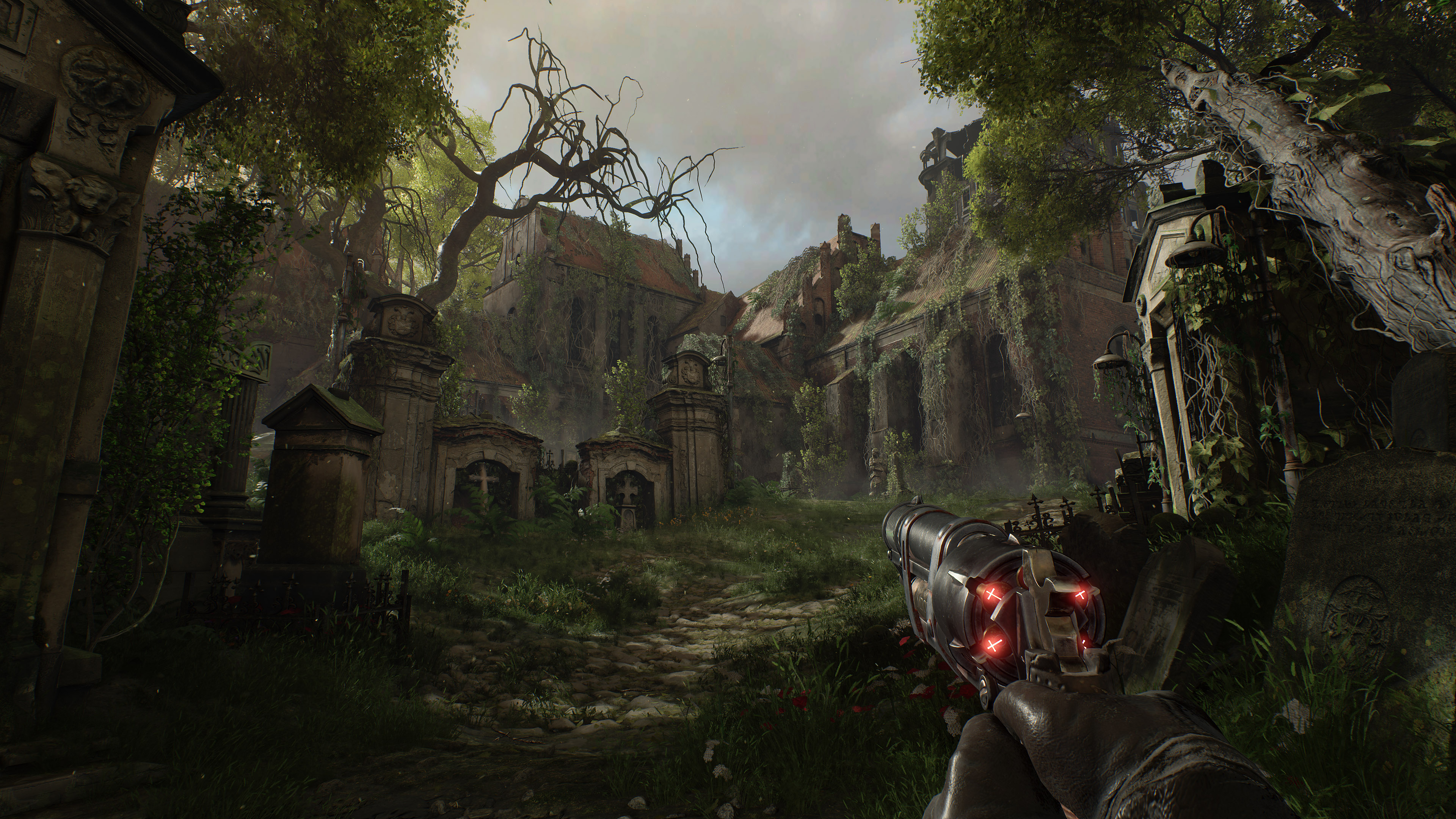 Also, as you can see in the teaser, Witchfire uses the photogrammetry tech we previously used in The Vanishing of Ethan Carter. This tech allows us to 3D scan real-life objects – even entire buildings! – and use them as digital assets in our games for unparalleled visual quality, and natural, organic look and feel. We believe we can push the tech even further, with new tools, hardware, and all the experience we gathered during the development of our first game.
You can read our blog post on the photogrammetry tech here.
So what's next?
When there's anything new to show, here's where you'll find it:
The Astronauts Twitter: https://twitter.com/TheAstroCrew
The Astronauts Facebook: https://www.facebook.com/TheAstroCrew
The Astronauts Instagram: https://www.instagram.com/theastrocrew
(And here's my personal Twitter: https://twitter.com/adrianchm)