(This is an archived old post from the previous version of the page.)
Half a year after the release and we're still talking about that game, huh?
Congratulations, The Fullbright Company. Dozens of games get published every month, and we don't talk about most of them the day after we finish them – if we finish them at all.
And the discussion is still very emotional, this here blog post being the latest example. Because I am, in fact, pissed.
Is it about people calling Gone Home a "walking simulator"?
No.
I mean, don't get me wrong, I do think this statement is silly. "The game is a walking simulator because there is no gameplay".
Yes, there is. There are simply no external rewards for your detective work, for figuring out everything there is to figure out about the Greenbriar family. If you think you know why the mother was unhappy, nothing will confirm your hypothesis. There is no window with puzzle elements to rotate, move and connect. There is no "Bravo! You got it right!" message. No achievements pop up.
The interpretation of events – based on the clues you find — happens in your head only. But it does not mean your mind is idling and that there's "nothing to do".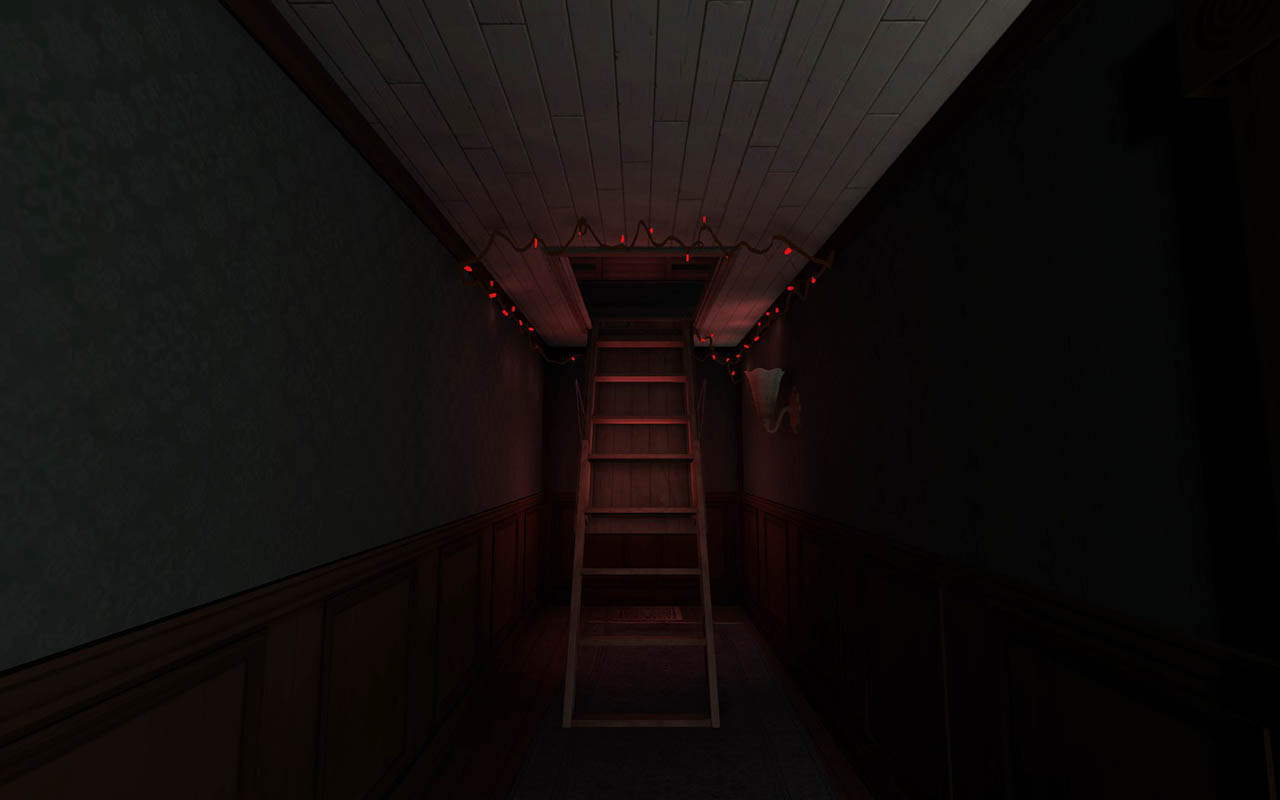 But no, the "walking simulator" is not why I'm pissed. It's also not about people lamenting the graphics, or trolling the speed runs, or being disappointed in the horror red herrings. These people got it all wrong, but that's not what pisses me off.
What is it, then?
It's people complaining about the story. That it's simple, banal, cliché. "Teenagers fall in love and do silly things, meh".
Because yes, the story is simple, and these teenagers behave like teenagers – but it's not the game's weakness, it's the whole fucking point.
I blame JJ Abrams and his mystery box. Apparently, these days people believe that if a story is without twists and turns at every corner, no matter how forced, fake and artificial, it cannot be good. Every movie has to be Star Trek into Darkness, and every game needs to be Metal Gear Solid.
Why?
Why does a story has to be complicated?
Think about Jaws.
I mean, it's about a shark that kills people, then two guys kill the shark, the end.
Man, that movie must suck so hard.
Or The Bucket List. Or Clerks. Or High Noon. Or Lost in Translation.
Let me quote Film Crit Hulk here from his incredible piece called THE AGE OF THE CONVOLUTED BLOCKBUSTER. It's about movies, but it applies to story-telling games just as well:
THAT CLARITY IS ALL THAT TRULY MATTERS. AS AUDIENCE MEMBERS, ALL WE EVER REALLY WANT TO DO CONNECT AND UNDERSTAND THOSE BIG PEOPLE ON THE SCREEN IN FRONT OF US. […]. IT'S ALL PART AND PARCEL OF THE INNATE DESIRE NOT TO FEEL ALONE IN THIS UNIVERSE.[…]

REMEMBER THE OLD ADAGE OF FILMMAKING THAT GOES BACK TO THE GOLDEN AGE OF HOLLYWOOD: "Don't impress me. Convince me."
So no, the story does not need to be complicated to be good.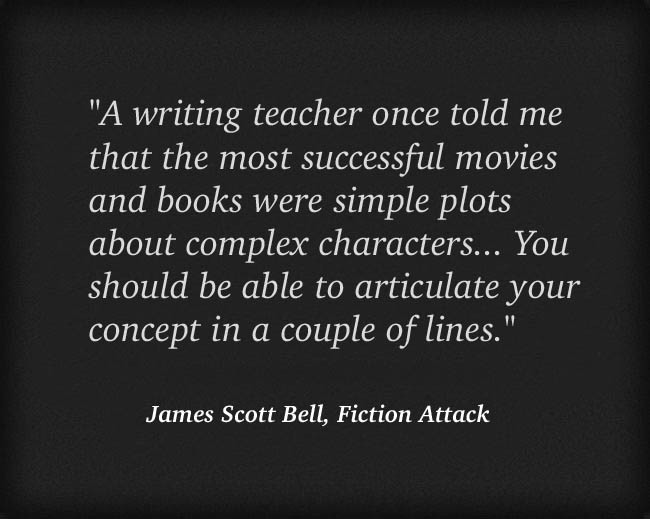 Now that we have established – hopefully – that simple does not equal dumb or bad, let me tell you – a twist! – that this is not why I defend Gone Home, actually.
In my opinion, talking about the plot of Gone Home is missing the point. The real question is not if Gone Home should have a simple or complex story, but if a video game's narrative has to be about the story at all.
I don't think so, no. Just like a page with words doesn't have to tell a story and can just be a mood setting poem, a video game about exploration does not have to focus on the plot and can just be something else entirely.
In case of Gone Home: a time machine.
But it's not about…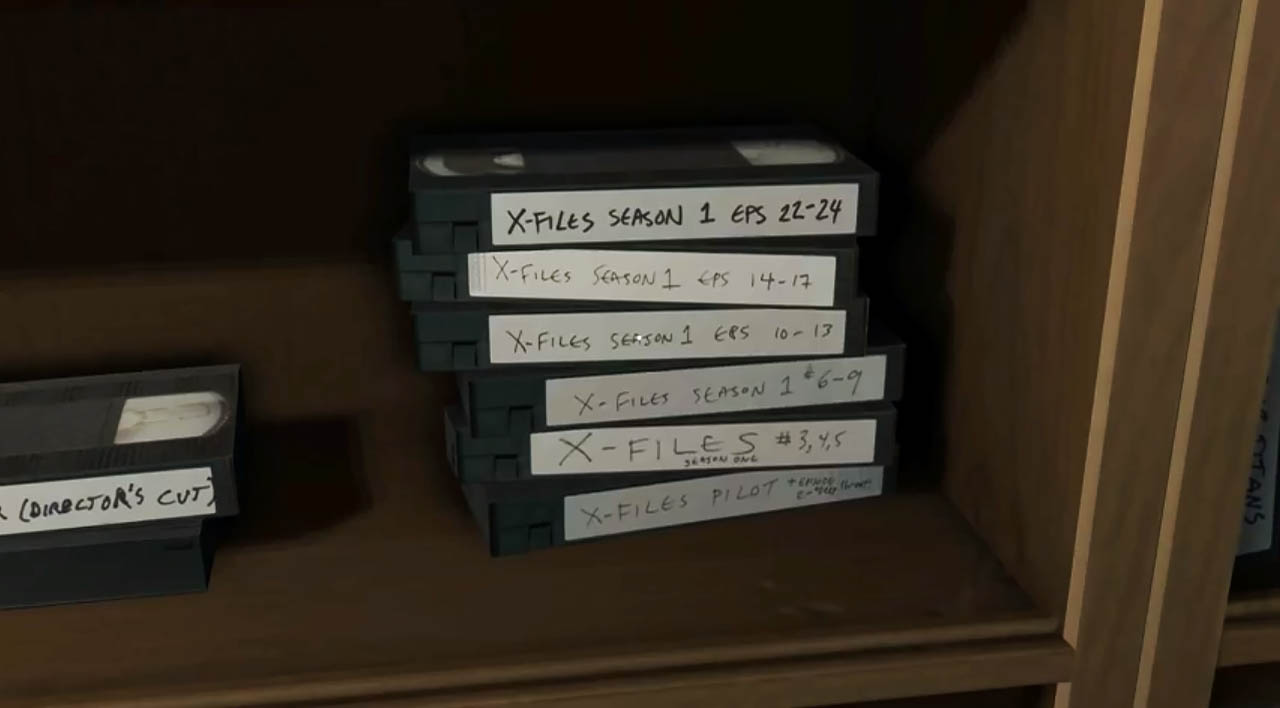 …the VHS tapes or the cassette tape player or any other 90s nostalgia-inducing items. These are nice and cute and fun, but it's not about them.
It's about you.
It's about you going back to the time when everything felt like it's a question of life and death, when your friends always had time for you and when you got your heart broken for the first time. To the time when we were young and careless, when we still had the energy, when responsibilities and bills and work did not yet suck out the life force out of our now half-empty souls and aging bodies.
If you are not a teen anymore, when was the last time you got so immersed in a book that you forgot to go to sleep? Was the last video game you played as exciting as your favorites from the past? Have you discovered a band lately that's better than anything you've heard before?
Are you as alive as you were all these years ago?
We long for it so much. When we hear that song or see the cover of that book we read in high school we yearn for the time forever gone. But the feeling always quickly fades away; it's nothing but a fleeting moment.
Gone Home turns such a moment into a few hours. And it achieves that in a very clever way. The game does not have any illusions we can really, truly go back in time, and that's why it's not the older sister who's the hero here, she's merely a conduit, an empty avatar shell. It is the younger sister who is the real hero of the game, and we re-experience our youth through her, just like the parents get a chance to experience the highs of life again through their children.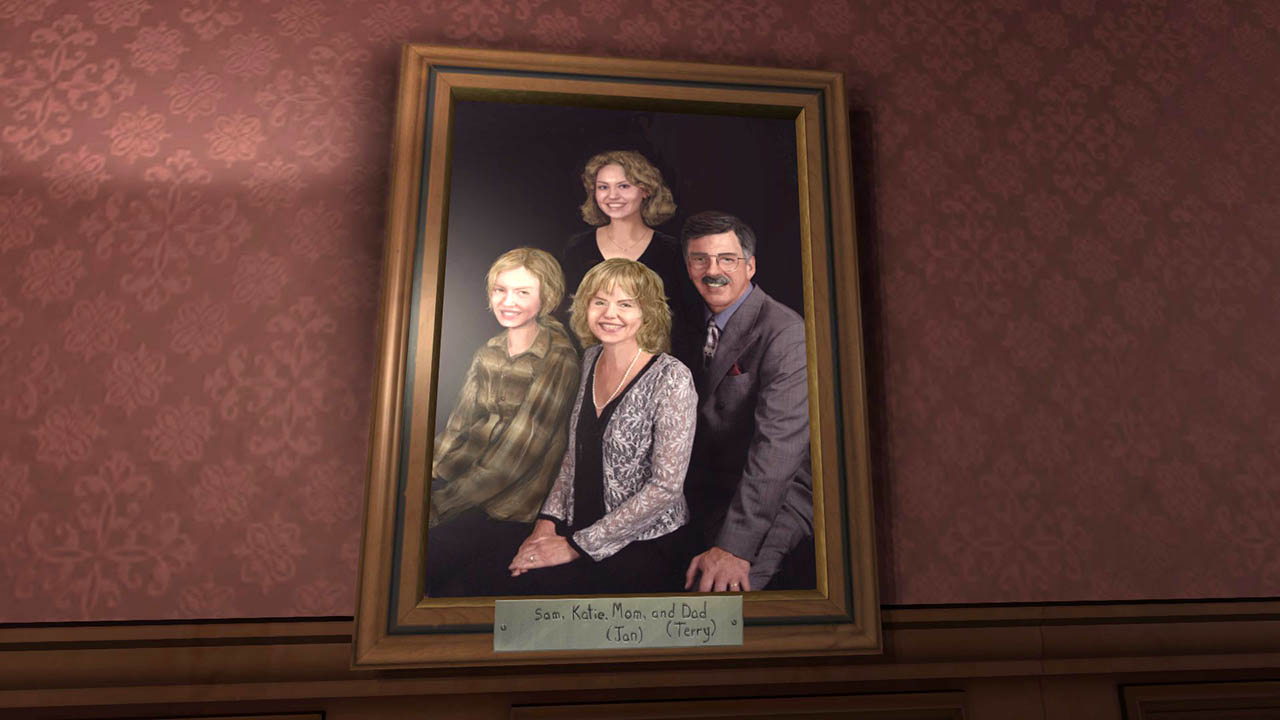 People often ask me what it means that the game we're making is "weird fiction". Gone Home is not weird fiction, but one definition fits the game like a glove:
"Weird fiction is what we would be if we were worlds instead of selves." — Lesley Conner
The "home" in "Gone Home" is not a house. It's your mind. You don't go down these corridors to learn the mystery of the Greenbriar family; you do it to see a forgotten friend one more time. That friend being, of course, you.
That's the secret of Gone Home. The reason why it resonates with so many people.
Gone Home is not a competition to Inception, and is not supposed to be. It's a journey back to when we were young, naïve, stupid, and the happiest ever – we just did not know it.
To when we were so deeply, idiotically, beautifully in love.