(This is an archived old post from the previous version of the page.)
GIF. The least effective, the most beloved video format of 2013.
Our tribute to the insanity that is animated GIF is a few scenes from the game we're making, The Vanishing of Ethan Carter. This is true, actual in-game footage (PC + gamepad), captured with Fraps, then converted to GIFs.
Click on any image or, better yet, right click and open it in new tab/window for the full size glory. The GIFs may take some time to load properly, especially if the server is under heavy load.
NOTE: If the images don't load quickly for you, click here to go to Imgur for lighter, smaller versions! Also, Polygon and Game Informer have the hi-res GIF as well.
The first "video" shows a small fragment of a rocky path near the opening area of the game. A lot of what you see has been made using photogrammetric technology. Rest assured we will be talking a whole lot more about it in January, but in short, we believe it's the future for a lot of indie studios interested in photo-realistic worlds. The technology does not eliminate the need for artists and never will, but it allows faster acquisition of high quality in-game assets.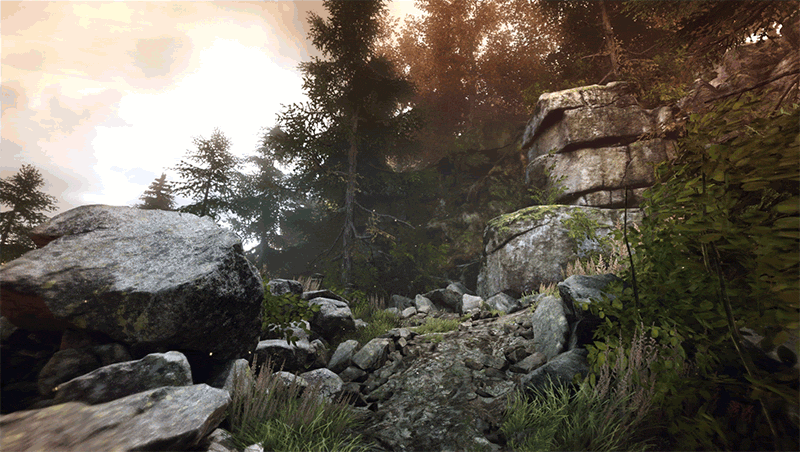 The second movie shows our hero, an occult detective called Paul Prospero, witness a supernatural event. It's connected to the memories of a certain corpse that Paul is "questioning" about… Okay, this is a longer story, so let's leave it for another time.
Note how the foliage is affected by the switch from reality to the memory, right before the draisine materializes.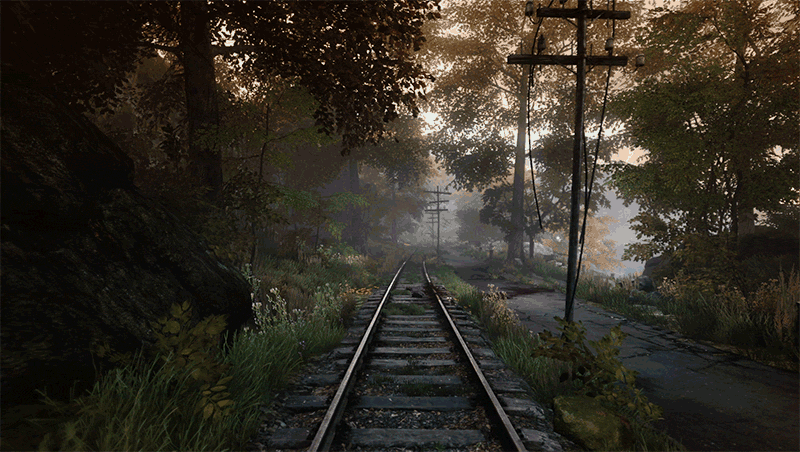 Third GIF shows a fragment of a long forgotten cemetery from the later part of the game. Elements of the environment, like the tombs or the roots, were also made using photogrammetry.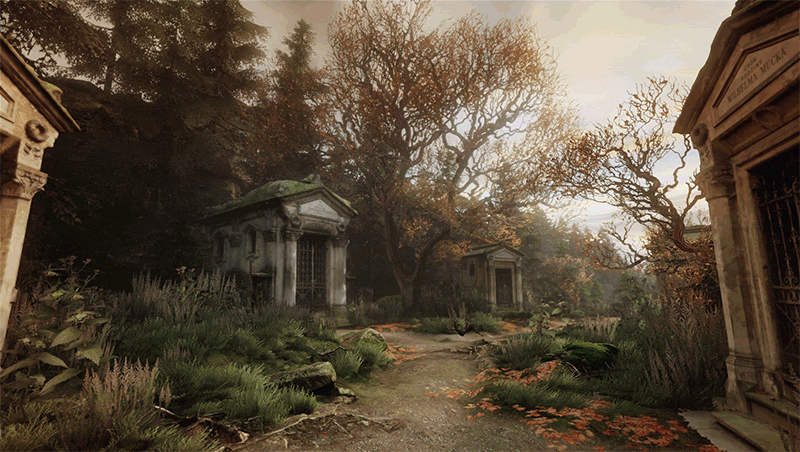 So here it is, The Vanishing of Ethan Carter, GIF-wrapped. If you want smaller, lighter version of these GIFs you can find them here. Thanks for watching!