The Vanishing of Ethan Carter is a weird fiction horror game by an indie developer The Astronauts, and it's coming to PC and possibly next-gen consoles soon.
PRESS RELEASES
2013-09-19: We unveiled the first in-game screenshots. Here's the shot pack (BMP 1080p) and the press release itself.
2013-02-06: Ex-People Can Fly Devs Unveil Weird Fiction Horror in The Vanishing of Ethan Carter
GAME LOGO

Download: The game logos PSD (black/white + transparency)
FIRST SCREENSHOT
EDIT: You can find even more screenshots here (Shift + refresh the page if you only see four).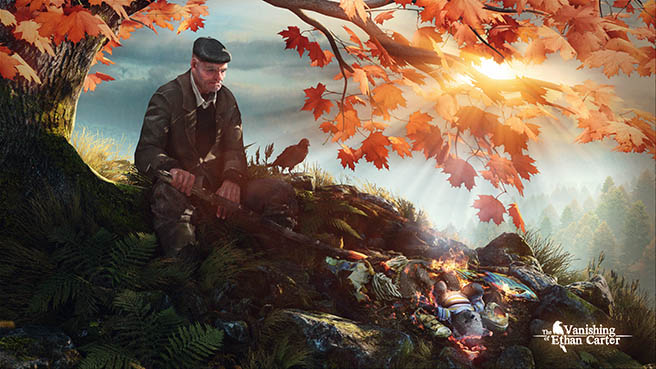 Download 16:9 High Quality JPG (right click and Save Link As)
2560×1440 | 1920×1080 | 1600×900 | 1280×720
Download 16:10 High Quality JPG (right click and Save Link As)
2560×1600 | 1920×1200 | 1600×1000 | 1280×800
FIRST VIDEO (in-engine HD teaser)
Direct YouTube link: http://youtu.be/A4sMtzeVqYc
Source HD video (MP4, 280MB): Dropbox
STUDIO LOGO

Download: The Astronauts logo PSD (black/white/blue + transparency)