(This is an archived old post from the previous version of the page.)
These three handsome devils are the founders of The Astronauts.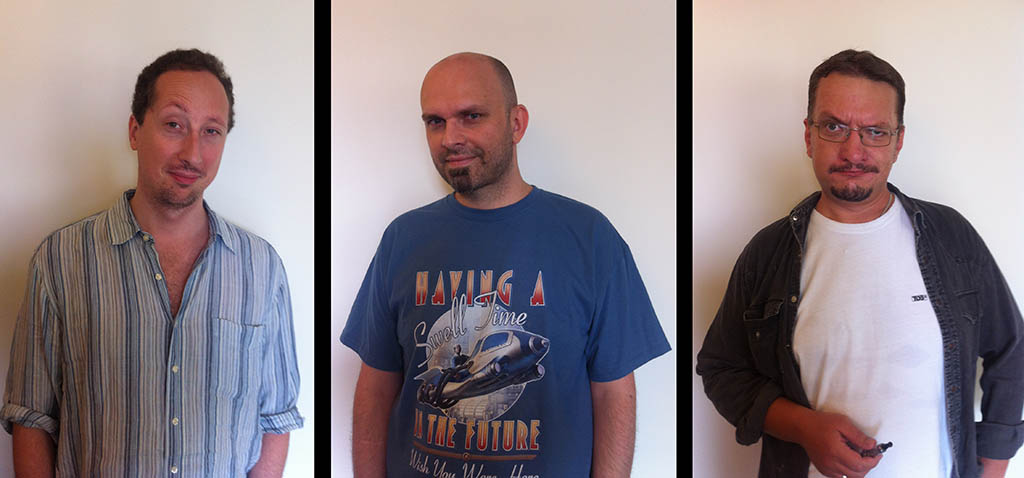 From the left we have Andrzej (he prefers Andrew) Poznanski, the art sorcerer responsible for, like, all art. In the middle there's Adrian (he prefers Adrian) Chmielarz, our resident game designer. Finally, to the right we have Michal Kosieradzki, who brings dead stuff to life. For example through animation and particles.
You may know us from People Can Fly, a studio we founded ten years ago. We've worked on Painkiller, Bulletstorm, and Gears of War: Judgment there. We assume and hope you'd like to know more, but let's not do it and focus on a weird test instead. Nothing will allow the world to see our true selves clearer than through splats of ink.
Rorschach test is a psychological test that's old and obsolete and almost no self-respecting psychologist uses it anymore, but let's not allow such a trivial thing stop us from having fun and exposing our dark souls. We've looked at three random inkblots and here's what we had to say… Oh, and feel free to join us, and play with your own interpretations before you read ours!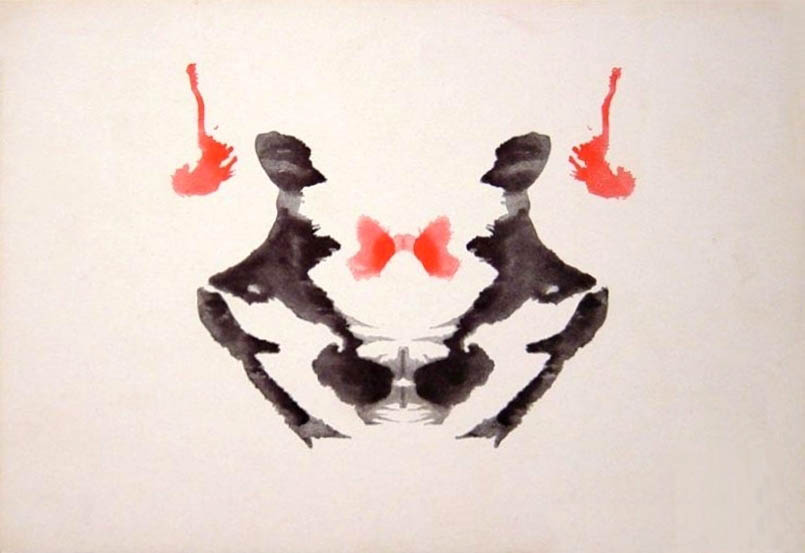 Adrian: Here's what's happening. During a fancy party for the rich and famous two waitresses reached for the same plate at the same time. But they're not laughing, quite the contrary, there's a lot of tension in the air. They hate each other. There will be blood.
Andrew: Two dudes approaching a chick… The red parts? Probably lipstick stains. I think I've seen that movie.
Michal: It's a dog with a bow tied around its nose. It cannot breathe.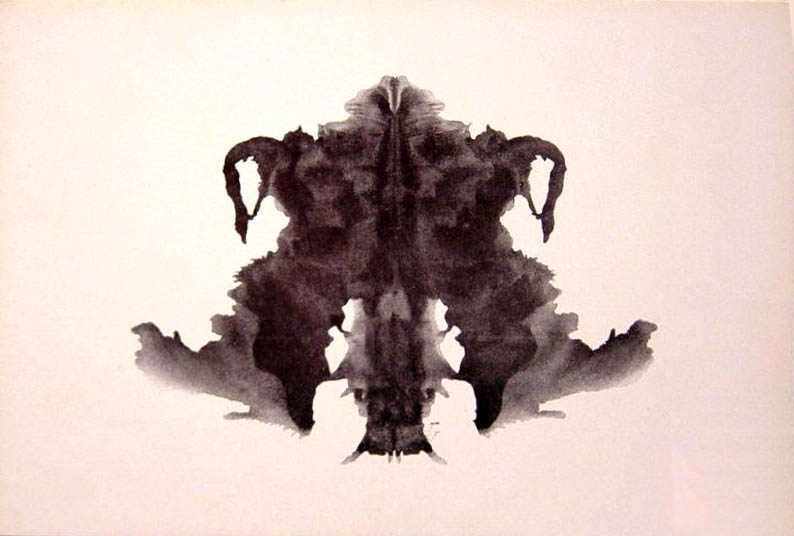 Adrian: It's clearly a man made out of leaves riding his demonic motorcycle, as seen from low angle.
Andrew: Three-legged Bigfoot. Or is that middle thing?.. Oh my! It's got a big fat tail!
Michal: Freshly dug skeletal remains. Most likely a pelvis.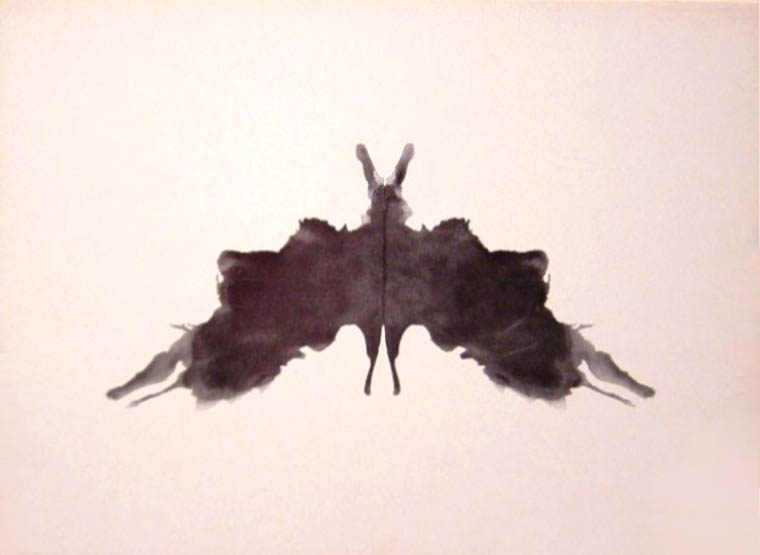 Adrian: One day Mothman decided it's time to face the world. But just in case he's attached two live alligators to his hands. They are drinking from a nearby stream now. It's the calm before the storm.
Andrew: True identity of Batman revealed – it's that Donnie Darko bunny!
Michal: A small cute animal trampled under foot.